Costa Rica demand replay of World Cup qualifier against United States.
The Costa Rican Football Federation wants FIFA to sanction a replay of their World Cup qualifier against USA.
Last Updated: 25/03/13 12:57pm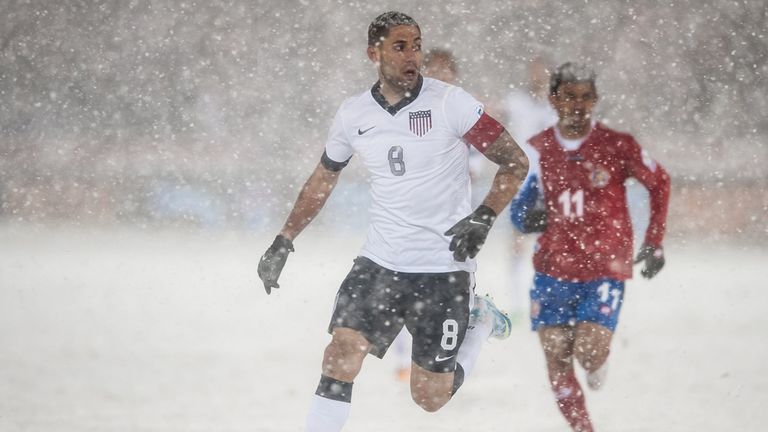 Fedefutbol are unhappy that the Denver clash, which America won 1-0, was played in thick snow.
As a result of the loss, Costa Rica are bottom of the final-round standings with just one point from two games. They face Jamaica on Tuesday.
Fedefutbol president, Eduardo Li, announced the country's governing body had already asked FIFA for this match to be replayed as soon as possible.
Li told the Zona Tecnica football show on Channel 7: "We (have) already handed a formal report and complaint within 24 hours post-match, according to the regulations.
"We attached videos and claimed this match must be played again.
"It was terrible. While the match was being played, at the same time, machines and people came onto the field to clean the lines."
Li added FIFA should take "disciplinary action" against CONCACAF commissioner of the match, Victor Daniel from Grenada, and the refereeing group led by Salvadoran Joel Aguilar, as they decided not to postpone the match.
"We fought - we talked to the commissioner, who totally rejected our complaint. These are embarrassing situations we should not accept," he said.