CONCACAF World Cup qualifying round-up: Panama go clear at top
Panama took sole lead in the CONCACAF qualifying group for the 2014 World Cup thanks to a 2-0 home win over Honduras.
Last Updated: 27/03/13 8:39am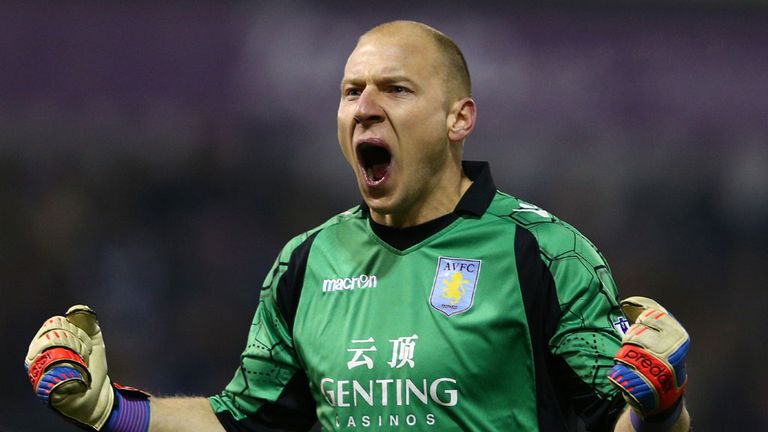 Strikers Luis Tejada and Blas Perez gave Julio Dely Valdes' side their first win in the six-team round robin that offers three direct berths to the World Cup finals and one play-off spot.
After three rounds of matches, no team has won more than one game and only three points separate the six sides.
Panama took a very early lead at the Estadio Rommel Fernandez as Tejada put his team ahead in the second minute of the game, while Perez netted a long-distance shot to widen the gap at the 75th minute.
Panama boss Dely Valdes said: "I'm very happy because the two forwards scored tonight.
"Also, we managed to correct some defensive errors we made in the previous match against Jamaica.
"But we have gained only three points. Nothing else has happened yet. Everything is quite even and will continue that way until the end of the final round."
The United States took a valuable point against Mexico with a goalless draw at the Estadio Azteca.
Mexico had the best opportunities to celebrate their first victory in the six-team group but their forwards were not accurate and Aston Villa keeper Brad Guzan was in inspired form for the Americans.
US forward Herculez Gomez, who plays in Mexico for Santos, told TV station Televisa: "Taking something positive in a big venue like the Azteca is very important for us.
"We came here with an intelligent strategy and focused in an extraordinary way. I have to congratulate my team."
The United States are third in the standings on four points, while Mexico are currently out of the qualifying spots with three draws in as many games.
Costa Rica claimed their first win with a 2-0 triumph over Jamaica.
The Ticos went ahead after Michael Umana finished a Joel Campbell free-kick in the 25th minute, while Diego Calvo came off the bench to evade several Jamaican defenders and beat the keeper with eight minutes to go.