Jurgen Klinsmann agrees new deal as USA boss
United States boss Jurgen Klinsmann has been handed a new four-year deal ahead of next year's World Cup.
Last Updated: 12/12/13 8:50pm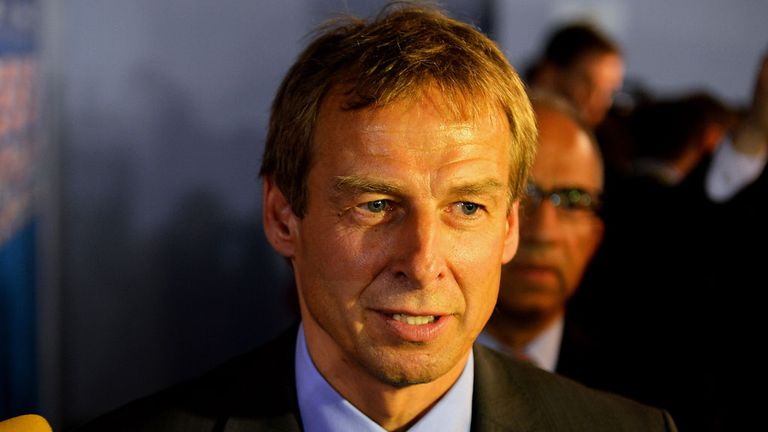 Klinsmann took charge of the US team in 2011 and has enjoyed a successful spell which has seen the team qualify for its seventh straight World Cup and win this year's CONCACAF Gold Cup.
The U.S. Soccer Federation were keen to extend the 49-year-old German's reign until 2018, even before the team had competed with the world's top sides in Brazil next summer.
"One of the reasons we hired Jurgen as our head coach was to advance the program forward, and we've seen the initial stages of that happening on the field and also off the field in various areas," USSF President Sunil Gulati said in a statement.
"In the past two years, he has built a strong foundation from the senior team down to the youth teams, and we want to continue to build upon that success."
Klinsmann will also become a technical director and is relishing the challenge of improving the national team in years to come.
"I am very fortunate to continue the work we started more than two and half years ago," he said in a statement.
"The role of technical director is a huge challenge and also a huge opportunity as we look to keep connecting the dots to the youth national teams, coaching education, the development academy and the grassroots efforts in this country."