World Cup: Honduras coach Luis Fernando Suarez resigns after elimination
Last Updated: 26/06/14 7:37am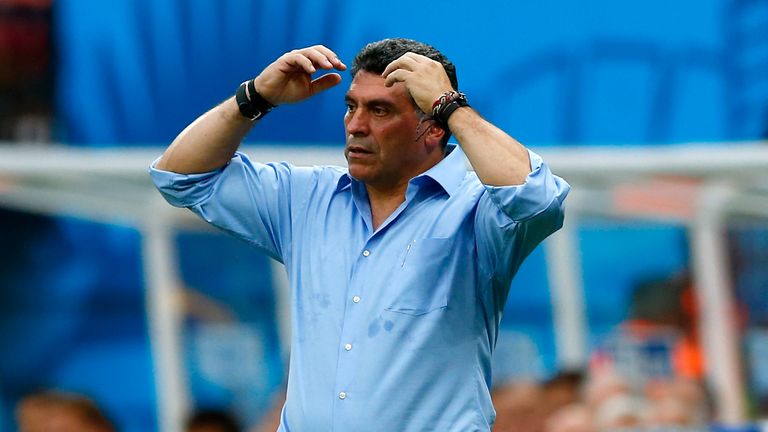 Honduras coach Luis Fernando Suarez has stepped down after a 3-0 defeat to Switzerland saw his team exit the World Cup.
Honduras finished bottom of Group E after three consecutive defeats that also included a 3-0 loss to France and a 2-1 defeat to Ecuador.
They needed to beat Switzerland in Manaus on Wednesday to have any chance of qualifying for the last 16, but Xherdan Shaqiri's hat-trick dashed any remaining hopes of progress.
"Unfortunately, we didn't get the result we were hoping for (against Honduras)," Suarez told FIFA's official website.
"The whole country is disappointed and I'm sad because we didn't manage to reach the next round. That was our dream.
"I made the decision to step down five minutes ago. It's time for a change.
"The new coach has a good squad at his disposal, we've got good young players and we're on the right track.
"I'll take positive memories from this experience and I'll always be a Honduras fan."