FIFA provisionally suspend Cameroon from international competition
Cameroon have been provisionally suspended from international competition by FIFA due to government interference.
Last Updated: 04/07/13 6:23pm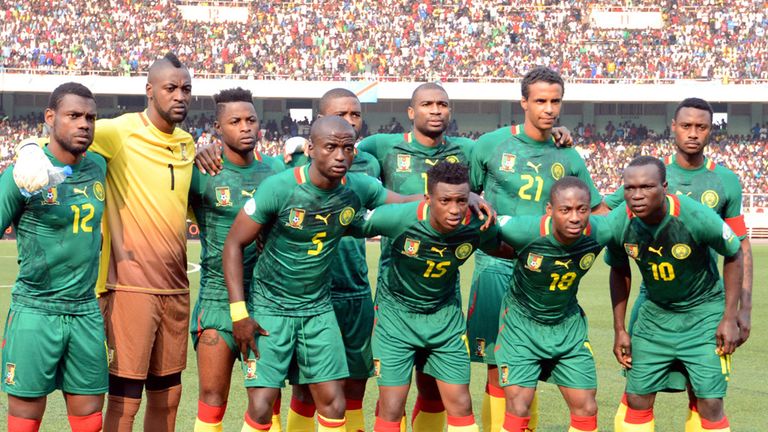 The decision is part of the fall-out from the re-election last month of Mohammed Iya as the president of the Cameroonian Football Association (FECAFOOT).
The longstanding FECAFOOT leader is being investigated for alleged mismanagement while in charge of a state-owned cotton company.
And the FIFA decision might prevent Cameroon from playing a vital World Cup qualifier against Libya on 6 September and could lead to them being expelled from the qualification process for next year's tournament in Brazil.
A FIFA statement read: "The FIFA emergency committee has decided to provisionally suspend the Cameroonian Football Association with immediate effect on account of government interference.
"The FIFA Statutes oblige member associations to manage their affairs independently and with no influence from third parties.
"During the period of suspension, FECAFOOT may not be represented in any regional, continental or international competitions, including at club level, or in friendly matches."
FIFA says it will create an emergency panel to run FECAFOOT and hold elections by March 31.
It says the suspension will be lifted "once the country authorities allow the new normalisation committee to enter the FECAFOOT headquarters and to carry out its activities unhindered".
Cameroon were told of the suspension just minutes after they had been awarded three World Cup qualifying points for an unrelated matter.
Togo were found guilty of fielding an ineligible player in a World Cup qualifier against them and Cameroon, who had lost the game 2-0, were awarded a 3-0 win, which took them to the top of the table with one match to play.