Internationals: Chelsea striker Samuel Eto'o makes Cameroon U-turn
Chelsea striker Samuel Eto'o has reversed his decision to retire from international football with Cameroon.
Last Updated: 08/10/13 9:57pm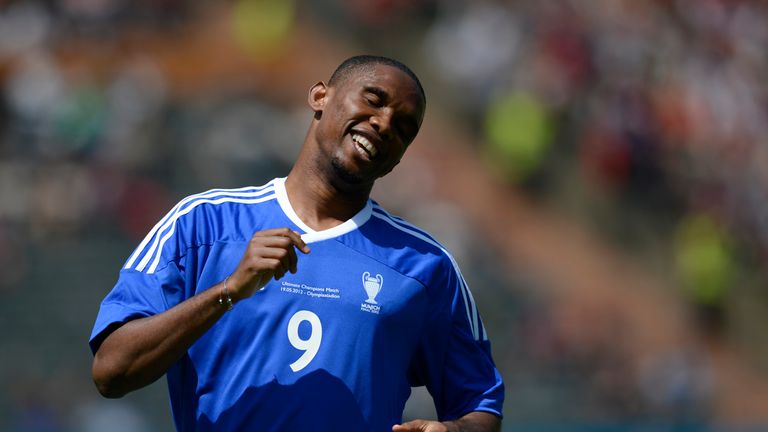 Eto'o, who quit the 'Indomitable Lions' last month, will now be available to face Tunisia on October 13 followed by the return leg November 17.
The 32-year-old, who made the move to Stamford Bridge this summer, said: "You can have all the problems in the world but you have to see out your mission.
"And this time it's to join my team-mates in Tunisia and return with a good result."
Eto'o, who made his debut for Cameroon in 1997, has regularly disagreed with Cameroon coaches and was banned last year after inciting a bonus-related boycott of a friendly in Algeria.