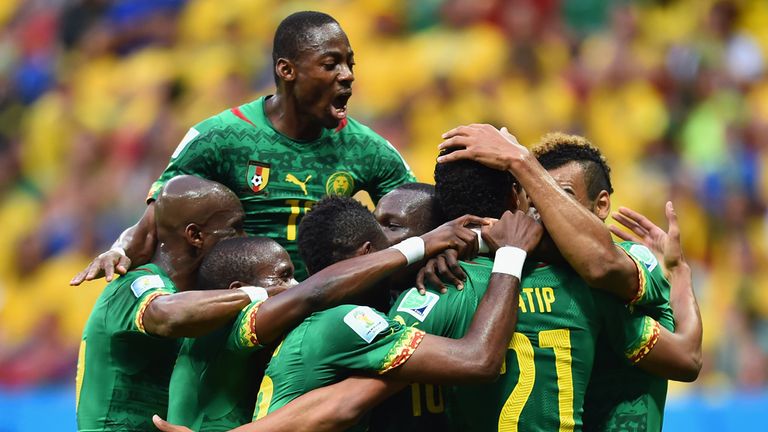 Volker Finke says his Cameroon side are "suffering" after their woeful World Cup campaign ended in a 4-1 loss to Brazil.
The Indomitable Lions were already eliminated before facing the hosts in a Group A showdown in Brasilia on Monday night.
Neymar scored twice in a 4-1 win for Brazil, with Fred and Fernandinho getting the others.
Joel Matip equalised during an enterprising first half for Finke's side but ultimately they were well beaten.
Cameroon's German coach said the team were "suffering" from their disappointing World Cup.
He said: "Over the last two or three years, we have not been that good but we managed to qualify for the World Cup and now we are disappointed we have not won a match.
"It's terrible and we are suffering this, but we have gained experience and what we need to do is focus and concentrate for the next challenge.
"The first half wasn't so bad but it's true we need to focus for the whole 90 minutes.
"We need to find the reasons for this - three times we had control of the ball and then lost possession which led to goals.
"But Brazil deserved this victory, they created more chances."