International football: Everton's Samuel Eto'o announces Cameroon retirement
Last Updated: 28/08/14 10:13am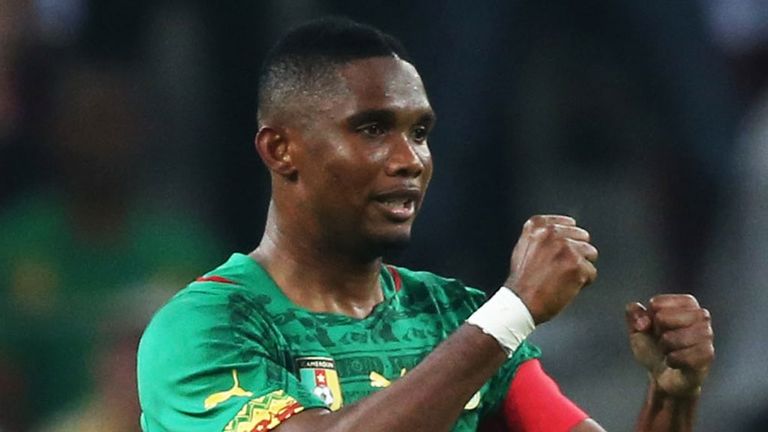 Everton's new striker Samuel Eto'o has announced his retirement from international football with Cameroon.
The forward, who was unveiled as the Toffees' latest signing on Wednesday, is Cameroon's record goalscorer and was part of the gold medal-winning side that beat Spain at the Sydney 2000 Olympics.
The 33-year-old former Real Madrid and Barcelona star, who made his Cameroon debut at the age of 15, made the announcement through his Facebook page.
"I wish to thank all Africans in particular and all my fans around the world for their love and unconditional support," he wrote.
The surprise announcement comes days after the former Chelsea and Inter Milan striker was stripped of the captaincy and left out of Cameroon's squad for their African Nations qualifier against DR Congo.
Often at the centre of controversy for his country, Eto'o was once banned for 15 matches by Cameroon's football authorities after leading a strike by players of the national team.
Eto'o scored 56 goals in 113 games for Cameroon. He played at four World Cups for the African nation and won the Africa Cup of Nations twice.