Liverpool striker Luis Suarez is hoping to fire Uruguay to Confederations Cup glory
Liverpool striker Luis Suarez says he is hoping to fire Uruguay to Confederations Cup glory in Brazil this month.
By Paulo Freitas
Last Updated: 14/06/13 1:42pm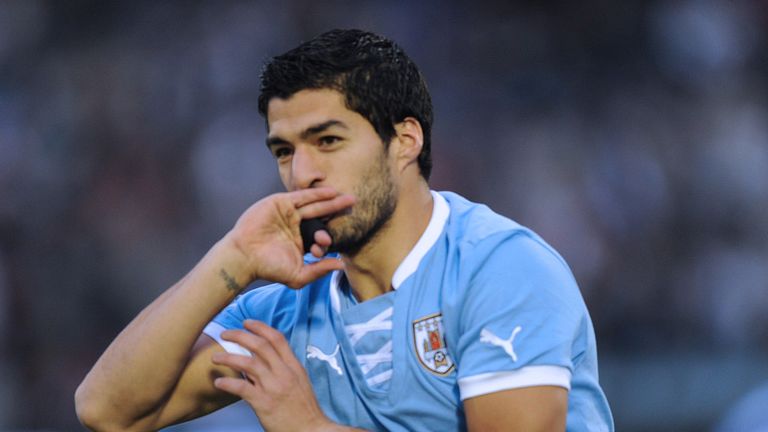 The 26-year-old is currently serving a 10-match domestic ban for biting Chelsea's Branislav Ivanonic in April's 2-2 draw at Anfield, but he is set to lead the line for his country in Brazil over the next two weeks.
Uruguay have not been involved in the tournament since 1997 and Suarez recognises how much it would mean to lift the trophy.
"The Confederations Cup is the only international tournament Uruguay have never won and it would be very good to win it here in Brazil," he said.
"The Brazilian league is known worldwide and they have great teams. I have team-mates playing here.
"Brazil's big stars are returning because football here is very attractive. I think it resembles a lot of European football."
Suarez also says he hopes to be able to move on from the behaviour which has tarnished his reputation as a player.
"I obviously had some attitudes which I regret now and I have asked for forgiveness," he said.
"As a professional player, I would be happy if they saw me for what I do on the pitch, not for my attitudes. But I understand I am paying for my past actions."