Internacional and Uruguay striker Diego Forlan denies retirement reports
Uruguay striker Diego Forlan has denied that he is planning to retire at the end of this season.
By Andres Garavaglia
Last Updated: 23/10/13 12:06pm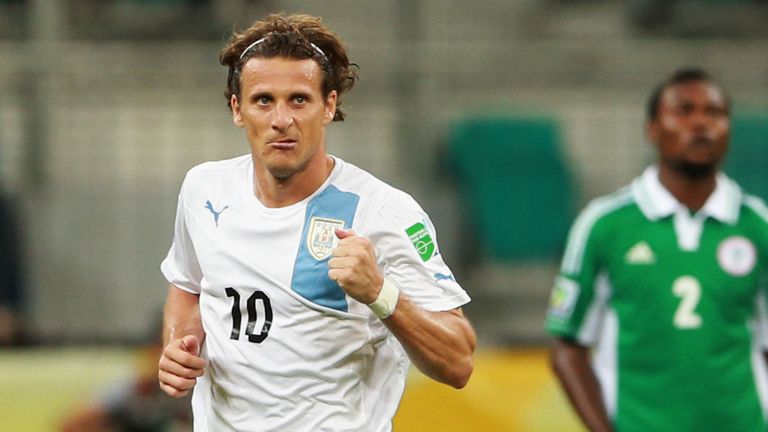 The Internacional forward has revealed that he was misquoted in a recent interview and has no desire to hang up his boots, despite being on the bench for both club and country.
"There was a mistake in an interview," he said.
"I want to make clear that I don't have retirement in mind from football, from my current team and from the Uruguayan national team."
Despite having his chances limited this season, 34-year-old Forlan believes he can follow in the footsteps of his father Pablo Forlan, a Uruguay international who retired at the age of 39.
"I like to play in the same way as I did on the first day of my career," he added.
"I dream to play until the age of 40, similar to the way my father did. I am going to try and reach that objective."
After reaching a century of international caps, it's likely that Forlan will be given the chance to compete in Uruguay's crucial World Cup play-off against Jordan.