World Cup qualifier: Uruguay coach Oscar Tabarez calls for players to keep focus
Uruguay head coach Oscar Tabarez has called for his players to remain focused ahead of their clash with Jordan.
Last Updated: 19/11/13 4:42pm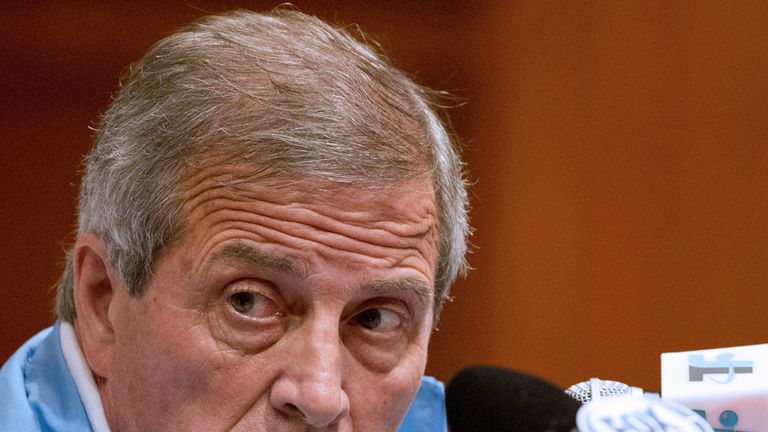 La Celeste have all but booked their place at next year's World Cup finals in Brazil thanks to their 5-0 away win in the first leg.
However, Tabarez wants his players to not take anything for granted and become over confident ahead of the return leg at the Estadio Centenario.
He told reporters in Montevideo: "This is a serious match, not a training session.
"The score difference makes this match a little bit strange. We are sure of what we want, what the stadium will be like and what supporters want from us.
"When there is no need, there is no motivation, but as soon as we get closer to the environment, we'll settle down and I hope we can play a good game."
Paris St Germain forward Edinson Cavani knows that Uruguay are within touching distance of booking their place in the tournament.
Uruguay finished fourth at the last World Cup finals in South Africa three years ago and they will be hoping to replicate their World Cup-winning exploits in Brazil, where they lifted the trophy in 1950, should they do what is expected of them and qualify.
"We are one step from the qualification and we begin to think in something we did not in the beginning - playing the World Cup in Brazil," Cavani said.
"We'll be as focused as in the first match and we'll have the same respect to the rivals."
Midfielder Egidio Arevalo Rios is also waiting for the final whistle in the second leg to secure the qualification.
"My dream of playing two World Cups is close to be true," the 31-year-old said.
"Anyway, the group is convinced that the mission has not been accomplished yet so we are not relaxed at all.
"We cannot forget that, despite the wide score in Jordan, we had it difficult in the first 20 minutes.
"We'll face this match with high seriousness. We cannot lose order, calmness and we should talk to each other constantly. We don't want any ugly surprises."
Jordan head coach Hossam Hassan knows overturning the 5-0 score is almost impossible but he is focused on what his side can do ahead of the 2018 World Cup.
"We are the only Arab side who have reached this stage so we want to continue with the growth of this squad who have a great future," Hassan said.