Liverpool centre-back Sebastian Coates happy with injury progress
Liverpool centre-back Sebastian Coates is happy with the progress he has made in his recovery from a knee injury.
Last Updated: 27/11/13 12:07pm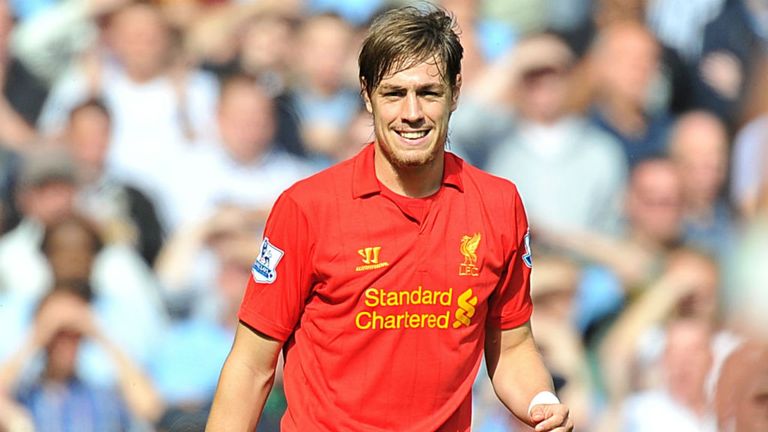 The 23-year-old is set to miss the majority of this season with the anterior cruciate ligament injury that he sustained whilst on international duty with Uruguay in August.
Coates is not going to rush his return, but has the target of playing for Uruguay at the World Cup finals in Brazil next summer in the back of his mind.
Speaking about the injury, Coates told the Liverpool official website: "I'm making progress slowly but surely.
"It's an injury that takes a long time this one, and you have to work hard on a day-to-day basis to recover, but fortunately that's what I'm doing and so I hope to come back fit and well just as soon as I can."
He added "You always think positively, I think that's the most important thing. In my case, I keep myself going by focusing on getting back as quickly as I can, and with the national team, the World Cup is another goal to help me with my recovery.
"It's been going very well. It's a long recovery process for this injury and I think it's more about how you are psychologically in your head and trying to keep positive in order to be able to get back to full fitness as quickly as possible."