Football Expert & Columnist
Jamie Carragher looks at England's Euro 2016 qualifying group
Jamie Carragher says England should use new format for Euro qualifiers to blood young players.
Last Updated: 27/02/14 2:22pm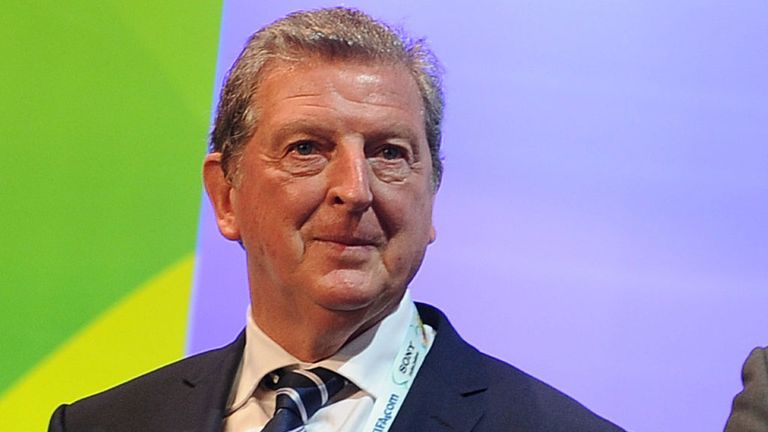 England were drawn in Group E with San Marino, Lithuania, Estonia, Slovenia and Switzerland and Carragher believes it could be the dawn of a new generation.
"I think there's a great opportunity after the World Cup - whether [Roy Hodgson] takes young players or not - to really blood these young players," he said.
"You think of Luke Shaw at left-back, you think of Ross Barkley, players like that. Adam Lallana.
"There's plenty of young players coming through and even though it looks a lot easier to go through and the games may not as competitive as before, I think it's a great opportunity for young players."
The 2016 European Championship will feature 24 teams for the first time, and as such, the qualification process means the top two teams of each group are guaranteed entry.
Former England international Carragher continued: "In terms of the qualifiers for the Euros and how easy it is to qualify I can't see any way that England will not qualify. The toughest opponents are Switzerland within the group."
Glenn Hoddle, fellow former international and Sky Sports expert, agreed: "I don't think that looking at that group, Roy will have any sleepless nights before the World Cup.
"He has to give due respect to all those countries because some of them were emerging countries but we couldn't have asked for a better draw now the format is that the top two go through, you can even squeeze in by coming third.
"I think we will qualify from this group so it all bodes well."
Rooney
Carragher and Hoddle agreed that, regardless of the opponents, England need Wayne Rooney on top of his form at the World Cup and Euro 2016 qualifiers.
Regarding Rooney's new big-money contract at Manchester United, Hoddle believes the stability could benefit England.
"We just hope that's nice and settled so that he can go and perform as we all know he can do.
"It's just taking his club form into international football and I think it's something that Roy will sit down with him about before going into the tournament.
Carragher concluded: "I remember when he came onto the scene with Sven-Goran Eriksson at the Euros he was outstanding but now he's had two or three tournaments where he hasn't really reached the heights that you'd expect."