England 1-0 Denmark: Daniel Sturridge and Wayne Rooney must learn to dovetail up front
But Southampton midfielder Adam Lallana made big impact at Wembley
Last Updated: 06/03/14 8:31am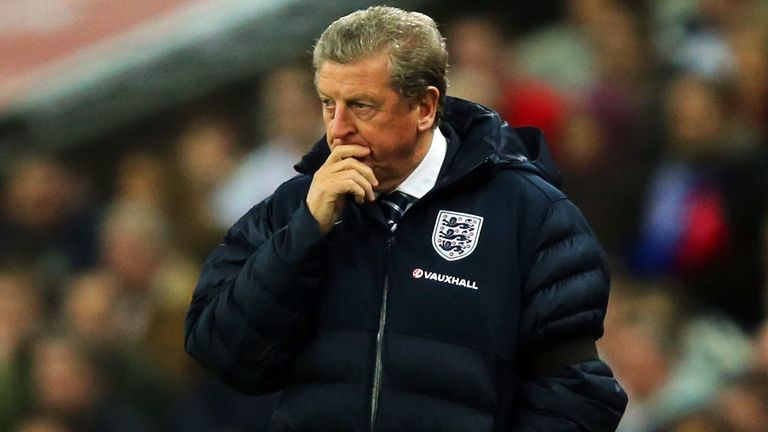 Daniel Sturridge (82) scored the only goal as Roy Hodgson's side claimed victory over Denmark in a largely uninspiring display at Wembley.
Hodgson deployed Manchester United striker Wayne Rooney in attack with Sturridge, but Thompson told Soccer Special that the two did not dovetail and failed to put pressure on the visitors as a result.
"I'd give England seven out of 10 for this display," he said. "Denmark are a good European team and you know what they are going to try and do.
"They didn't really show anything offensively. They were always looking for a counter-attack, of which they had a couple, which meant it was all down to England.
Negative
"What could they do to break down this side? For me, they didn't do quite enough, even though they won the game.
"If Sturridge is playing ahead of Rooney, he's got to stay up there because when you're playing as that point man you've got try and stretch the opposition so you can get in behind them.
"England didn't have anyone like that and that's what Daniel does very, very well. He was coming short to get the ball, as was Rooney; they didn't even dovetail with each other.
"That, in my view, was the big negative in the game. They just didn't have enough people up there.
"When they did - or when they got it wide - they got a few balls across and it was just missing people out, but the key thing is that they've won."
Ability
The decisive moment of the match came with eight minutes remaining when Sturridge headed Adam Lallana's cross past Denmark goalkeeper Kasper Schmeichel.
Thompson singled out Southampton midfielder Lallana for special praise for his invention and ability on the ball on a night when creativity was at a premium.
"Sturridge continued his goal-scoring streak with a very, very good goal and I was impressed with Lallana," reflected the former Liverpool man.
"I do like this boy because I think he can create. He's got that ability in and around the box, on the left or the right, to change things in an instant.
"He got a short corner kick, moved away to the right-hand side of the box, got the ball back, and feigned to cross it.
"He then pulled it onto his left foot and dinked it to the far post where Sturridge headed it back the way it's come and Schmeichel had no chance.
"Schmeichel made about four wonderful saves in the game but he had no chance with that one."