Wright's World Cup
From Maradona to Pele, ahead of kick-off in Brazil, Arsenal goalscoring legend and former England international Ian Wright tells Sky Sports why he loves the World Cup and why this summer's tournament is more important than the Champions League...
By Peter Fraser - Follow me on Twitter @PeteFraser_
Last Updated: 29/05/14 5:00pm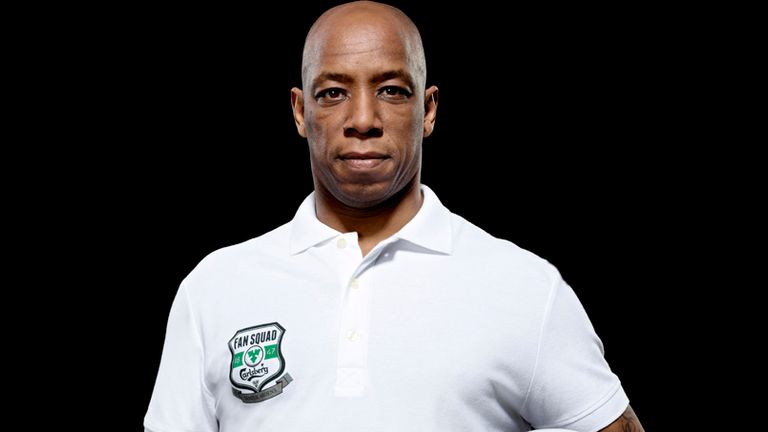 I love the World Cup because...
"The best players are assembled every four years. It is the best of the best. It is a tournament that all the players, whether you are one of your country's best or just a squad member, it is the pinnacle of your career.
"One of my first memories is of the 1970 World Cup, I still watch bits of it now when I can, and that Brazil team, the German side, the Italian side, too, that year. The best players are on show, it is their moment, it is their time to shine, and I love that.
"Does it mean more than the Champions League? Of course it does. It is the ultimate competition in which to be playing and the World Cup final is the ultimate match."
My World Cup hero is...
"Diego Maradona. He won it on his own in 1986, he was amazing. Pele and Johan Cruyff were amazing, as was Franz Beckenbauer, but my biggest hero is Maradona. I think he was just an unbelievable footballer.
"I can forgive him for the Hand of God, because in my mind the goal he scored after that cancelled it out."
The greatest World Cup match I have seen is...
"Brazil versus Italy in 1982, when Paolo Rossi scored a hat-trick."
My first World Cup memory is...
"The goal that Pele did not score against Uruguay in 1970, when he went around the goalkeeper with a dummy but he then missed the goal."
The Carlsberg Fan Squad aims to make football BETTER for fans by listening to real fans, celebrating what is great about football and improving the experience of being a fan. Head to www.CarlsbergFanSquad.co.uk for the chance to be one of 1,000 England fans at the Ultimate England Experience at Wembley. That calls for a Carlsberg!