World Cup: Nick Collins reports from Brazil where the England post-mortem is underway
By Nick Collins
Last Updated: 23/06/14 11:34am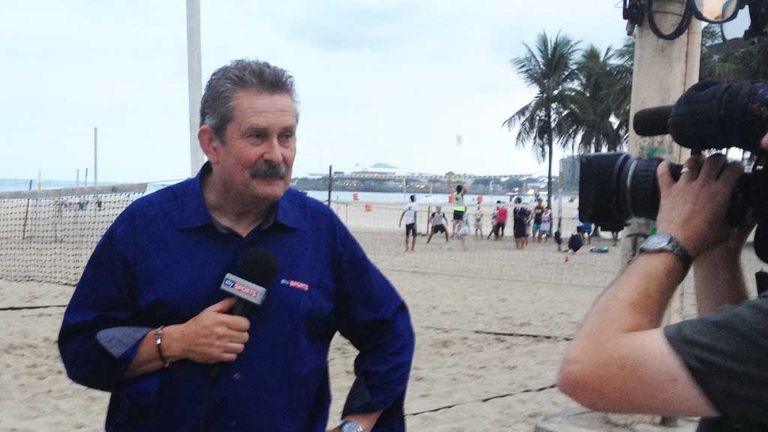 Chief football reporter Nick Collins blogs from Brazil where the post-mortem on England's World Cup flop is underway.
So the worst has happened. England are out after just two games, and the post mortem is beginning in earnest.
Let us deal with Roy Hodgson first. He has a contract until 2016 and, quite rightly, there appears to be no appetite within the Football Association to replace him. Firstly, there is no obvious candidate. Secondly, he pretty much picked the best players available. Thirdly, he is trusted and respected by the players. And finally, he has introduced a more dynamic, attacking style and integrated some of the younger, next generation,
Now to the players themselves. Most of the questions will be asked about the back four - defensive lapses cost England dear. Both times, having equalised, England then conceded again.
Against Italy, Leighton Baines found himself too often isolated and exposed. He also looked a little tired at times, after a long hard season with Everton. Yes, there will be those (me included) who believe Ashley Cole should have been selected for the squad, but Baines deserved to start the first game. Phil Jagielka had a fine opening match, but fitness concerns emerged during the second and he struggled at times.
Gary Cahill was consistent, without perhaps finding his best form.
Glen Johnson looked good going forward - and set up Wayne Rooney's equaliser against Uruguay - but opponents found space behind him too easily.
Joe Hart is undisputedly number one, but he has looked a little edgy at this tournament. Some would argue he maybe was not totally convinced by the back four in front of him.
Into midfield, and captain Steven Gerrard has had a mixed tournament. He has proved a terrific leader with a real calmness and authority. But he was unluckily caught out twice against Uruguay and both times that led to a goal. If this is the end for him with England, then he can go with his head held high after a fantastic career.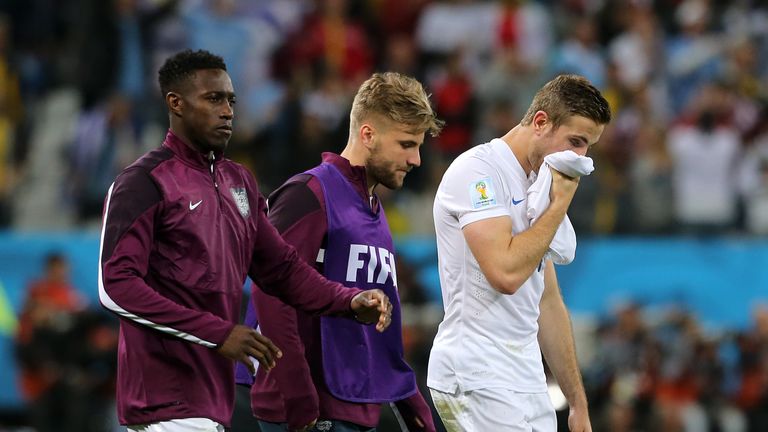 Jordan Henderson's energy levels have been as high as anyone's. This experience will do him a power of good, though a case remains that Jack Wilshere retains the ball better.
Raheem Sterling was a real plus - especially against Italy. But he found it hard to play two big games back to back. That is all part of his learning curve, and he does appear to have a big future at this level.
Danny Welbeck enjoyed a fine game against Italy, and did pretty well against Uruguay, without quite finding the same level. He will remain very much part of Hodgson's plans.
Wayne Rooney finally scored at a World Cup! He also hit the bar with a header, busted a great free-kick just inches off target and supplied the pass for the equaliser against Italy. In his preferred number 10 role, he did enough against Uruguay to suggest he can offer even more against Costa Rica. Maybe not a vintage World Cup from Rooney, but certainly his best so far.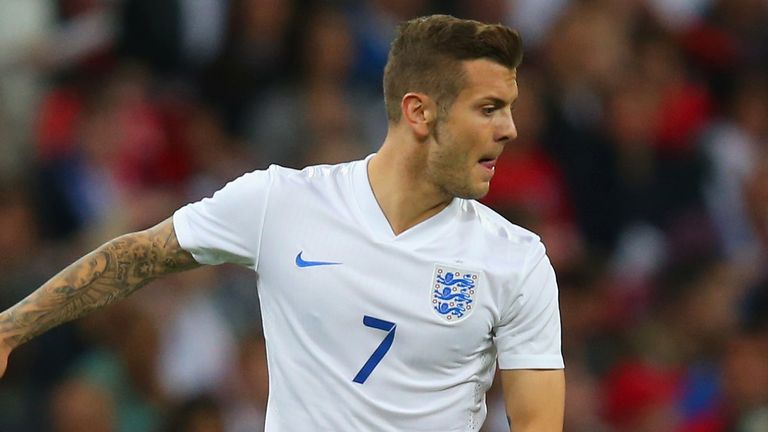 Daniel Sturridge took his goal against Italy superbly well, and looked dangerous throughout before fading near the end. Uruguay offered him less opportunity, but he can still look back on his first tournament with satisfaction.
Ross Barkley is another who will benefit from this experience, and I expect him to be a major contributor to England's Euro 2016 qualifying campaign.
With an eye to the future, I would like to see Luke Shaw, Wilshere and Adam Lallana all start against Costa Rica. Maybe Phil Jones or Chris Smalling should be given a chance too.
It may seem hard to feel this way now, but there are reasons to be cheerful!