World Cup: Neymar injury clears the path for Oscar and Willian to fire Brazil to victory on the counter-attack
Brazil is still coming to terms with the horror of being without Neymar. But while the notion that the hosts are a one-man team would appear to scupper their semi-final chances against Germany, there is hope in the shape of Oscar and Willian, writes Adam Bate.
Last Updated: 08/07/14 9:10am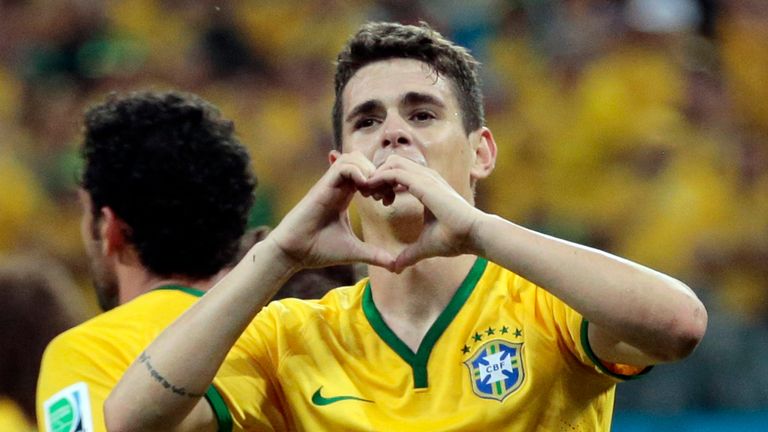 Brazil's eventful and emotional night in Fortaleza last Friday was one of high drama. As defensive desperation took precedence over attacking ambition, the performance of Oscar drew little attention.
With just one shot in the match, he now has the same number of goals at this World Cup as one of his team's centre-backs and half as many as the other. There have been murmurs of discontent but the player himself has been content to do his duty.
"I looked over the game and stayed only defending on the right which is hard for me," Oscar told Lancenet. "But if it is the only way, to be defending and winning, I want to win. I played in various positions, trying to steal the ball, control the game and to help us win."
Nobody made more than Oscar's five tackles against Colombia and it's becoming a pattern – he's made more tackles than any other player at this World Cup.
It highlights the unusual defensive qualities he brings to this team and goes some way to explaining why "wonderful" and "excellent" have been among the adjectives used by Brazil coach Luiz Felipe Scolari to describe Oscar's contributions at this tournament.
"The more versatile the player is, the better he is for me," says Scolari. We are likely to get another glimpse of that versatility in Brazil's moment of national crisis. Neymar's cracked vertebra has plunged a country's dream into doubt.
The collective sense of woe is understandable given how much this Brazil have come to depend on the 22-year-old. The side's ability to make things happen has been far from evident when the ball has departed company from Neymar's feet. It's easy to conclude this is a one-man team.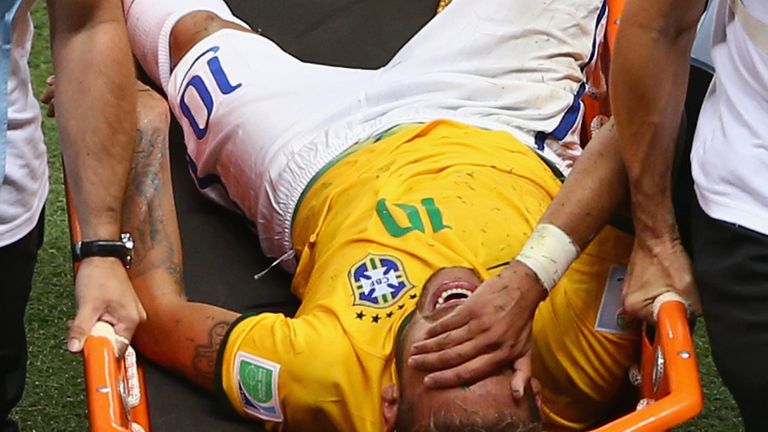 However, it wasn't always that way. Certainly not at the Confederations Cup where Scolari's side looked to have a clear plan and a balanced attack. Paulinho's runs beyond Oscar from deep saw him impress, while Fred delivered five goals.
Significantly, twelve months ago it was Oscar playing in the No.10 role rather than shunted out to the flanks in order to accommodate the star man. Neymar was nominally positioned on the left with freedom to interchange.
That system effectively ensured there were two creative forces in the team. "A lot of people in Brazil and around the world go on and on about Neymar and forget how important Oscar is for the Selecao," Zico told The Guardian on the eve of the tournament.
"Tactically, he actually shares the creativity burden with Neymar. Oscar has amazing technique and I am impressed by how easily he constructs play. Oscar's reading of the game is also developed and the way he positions himself for short passing exchanges is hard for markers to predict."
Brazil's fluidity was far better at the Confederations Cup with Oscar's selfless work in the centre but Scolari opted to sacrifice that to get the best out of his best player. At a World Cup in which great individuals have been the story rather than great teams it seemed appropriate.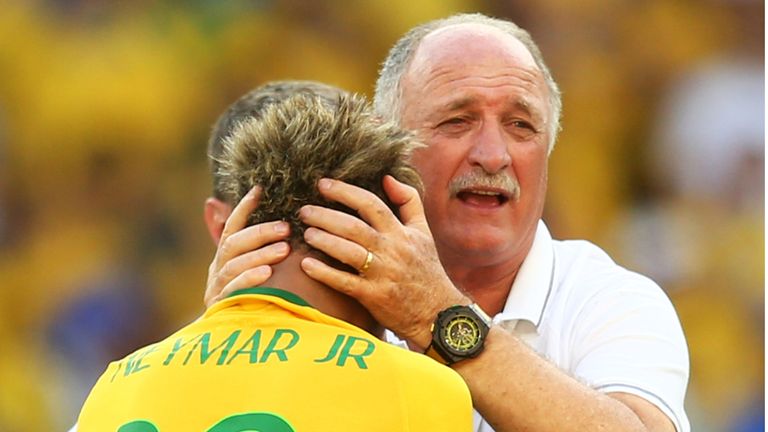 The question now is whether Brazil can be galvanised in his absence. Logic suggests it will be difficult. Even at the Confederations Cup, Neymar's contribution was vital as he scored four goals in a Golden Ball winning effort. But there is a template and a principle there for Scolari to work to.
Roared on by the crowd, a high-tempo pressing game can suit Brazil, particularly when facing a team that might regard themselves as the favourites. Last summer they were able to threaten quality teams on the counter-attack, as shown by their 3-0 win over Spain with just 44 per cent of the ball.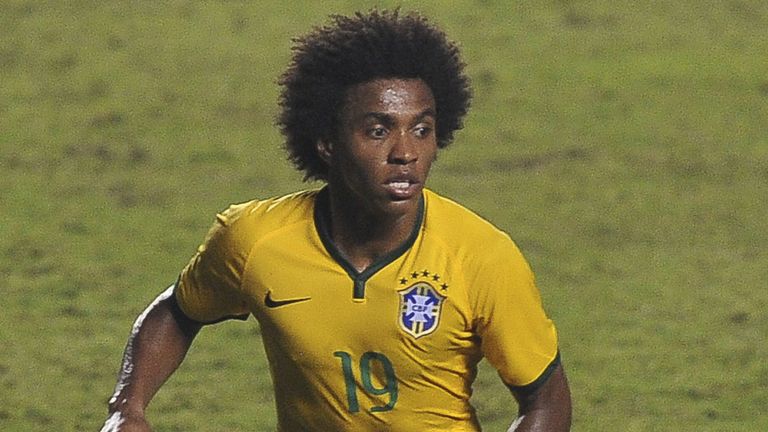 With Luiz Gustavo back from suspension to protect the defence and Dante good enough to deputise effectively for the banned Thiago Silva, the main challenge will be to find the combinations in attack that can trouble the Germany defence.
The introduction of Willian here could be crucial. The Chelsea player is brilliantly suited to a counter-punching style with his work ethic and that rare ability to nick the ball off opponents high up the field before springing into attack. His link-up play with Oscar has the potential to devastate.
That might explain why Chelsea manager Jose Mourinho is still tipping Brazil to win the World Cup despite Neymar's absence. Mourinho has seen the Oscar and Willian double act first-hand and his comments after a 3-0 win at Southampton on New Year's Day elucidate the threat.
"They gave the team another dynamic," he said after their arrival off the bench turned the game. "They have one-on-one, they have speed, they have transition. The team loses the ball and they are very fast. Since they came on, we started pressing them really strong and really intense."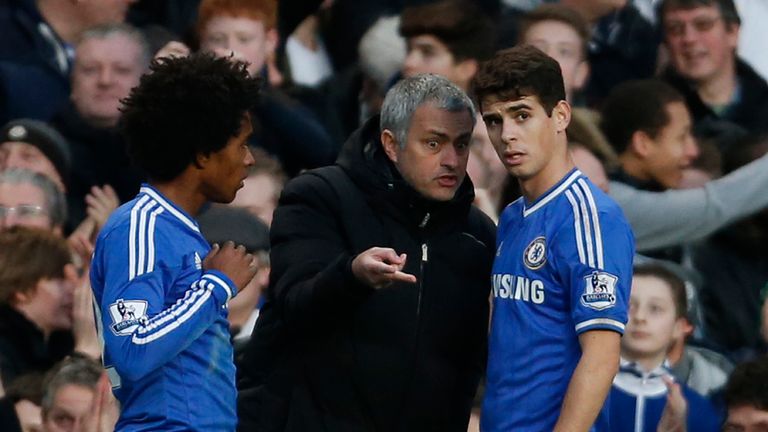 It's precisely the sort of approach that could reap dividends against a somewhat leaden-footed Germany back line. The siege mentality that appears to have taken root in Brazil could help them in this regard as there is no longer any real onus to make the play themselves.
Brazilian crowds have booed negativity in others, but any pressure for their own team to play the beautiful game appears to have long since dissipated. Instead there is talk of bad fortune and refereeing conspiracies.
Without Neymar and against a much-fancied Germany side, Scolari is free to set Brazil up with hard-workers and play for the fast counter-attack. The presence of Oscar and Willian together may help them to help others too. Hulk and Fred could be the beneficiaries.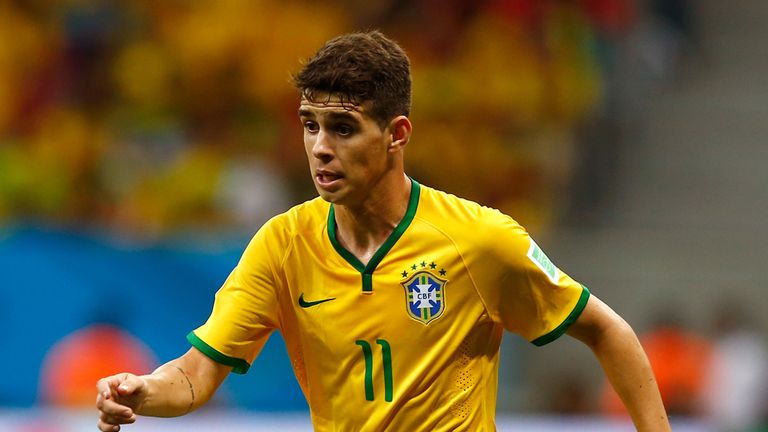 "You can't compare Neymar to any other player, he has a lot of quality," said Willian at the weekend. "I have a different style. He is more of a striker, scores more goals, while my strong suit is to set up my team-mates." A more cohesive Brazil could be the result.
Nobody is going to see Neymar's injury as a blessing just yet. But despite Brazil's over-reliance on him thus far, there is no reason to abandon hope either.
As Scolari said after Neymar took the plaudits in the first game of the tournament against Croatia: "If there were a second award it would have been given to Oscar." But everybody knows the main prizes are given out after the last game not the first.
As a result, it could yet be Oscar – not Neymar, Messi or Muller – who will be claiming the biggest of awards come the World Cup final on Sunday.
Watch Neymar, Oscar and Willian in Champions League action on Sky Sports 5 next season. Activate our brand new channel by clicking here.