Football Expert & Columnist
Jamie Redknapp: Arsenal need a 'season-changing' win at Chelsea
Last Updated: 17/09/17 11:47am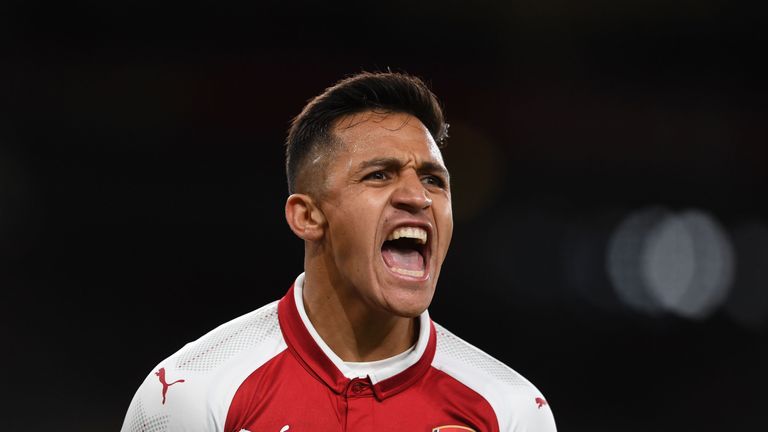 Ahead of their trip to Chelsea on Nissan Super Sunday, Jamie Redknapp explains why Arsenal need a "season-changing" win to lift the mood and prevent them from "falling further behind" in the Premier League...
How will Arsenal approach this game? You would like to think Arsene Wenger would look at the FA Cup final and the Community Shield and think how well they played in both games. Look at how well they defended, how organised they were, and then try to get as close to that team as possible.
When they played at Stamford Bridge last year it was a complete mismatch. Chelsea were too powerful and too dominant and just ran all over Arsenal, who were all over the place defensively. In terms of Arsenal's set-up it's got to be as close as possible to the last two games against Chelsea.
However, I think there will be a few scars for Arsenal after the last away performance against Liverpool [4-0 defeat] and also a few nerves.
The big thing for Arsenal is you don't want the same analysis to be used after this game as was used after the Liverpool game. Jamie Carragher used the word "cowards" after the defeat at Liverpool. That's a very strong word to use in football, but you should never get accused of being weak. It should never happen as a footballer.
They have to find a way to not let that be the talk and analysis after the game and at least put in a performance that shows Arsenal fans they had a good go and looked a good team.
Arsenal really need a "blue-chip win". They have to somehow get that big win against a side like Chelsea in the Premier League. Paul Merson did his combined Chelsea-Arsenal team and picked one Arsenal player, and that shows you where they are at the moment.
They are falling further and further behind all the time and if they lose will we learn anything? Not really. It will be the same questions that we have been asking for ages. There won't be any change and Arsene Wenger will come out and say the same things.
It's a huge game for them. The Bournemouth result was good, as was the victory against Cologne in the Europa League, but if they can win this game it's a season-changer. It could change how we talk about Arsenal and the negativity will go.
They have to change things up and try to be aggressive and the Europa League should give them a bit of confidence. The players aren't used to playing on Thursday and then Sunday but it's only like playing on Wednesday in the Champions League and then again on Saturday.
The problem for Arsenal is that Chelsea should be full of confidence. After the Burnley defeat on the opening day everybody was wondering what's going on and it looked like it could go wrong, but now the talk of Nemanja Matic's sale has gone, Alvaro Morata is doing well so they aren't talking about Diego Costa, and the players are very happy with what they have got.
They are purring and they have the aggression back in the team. Chelsea look powerful, from looking like a side who might have been squeezed out of the top four, they should now be thinking against that they can compete on all fronts.
I said at the start of the year that one of the biggest gambles was doing what they have done with Costa and then playing Morata, but at the moment it seems to be working.
Morata is one of the best headers of the ball I have seen in a long time. He has an incredible technique. He heads everything into the floor so it's almost impossible for the keeper to save. He is not as good as Costa outside the box, and not as clever with the ball, but he looks a good player and he is a goalscorer. When the ball is in the box he will score.
One thing about Costa and Eden Hazard is they played great intricate one-twos outside the box to link up. I don't foresee that as much with Morata, but once Hazard comes inside with the ball you will see Morata making darting runs behind the defence and I think they will link up well, albeit in a different way to how Hazard and Costa played together.
For Arsenal, Alexandre Lacazette has to start. He is a goalscorer and it was a big mistake not playing him at Liverpool.
Arsenal players will have a good feeling against Chelsea after beating them in their last two matches. Can they do it again? I personally don't think they can. I think Chelsea will be too powerful for them again, which is a major problem for Arsenal. If Arsenal are to have a chance they have to be as close and compact as they can.