Football Expert & Columnist
Devils to slay Saints
Jamie Redknapp can't see Southampton getting their first points of the season against Manchester United.
Last Updated: 30/08/12 1:38pm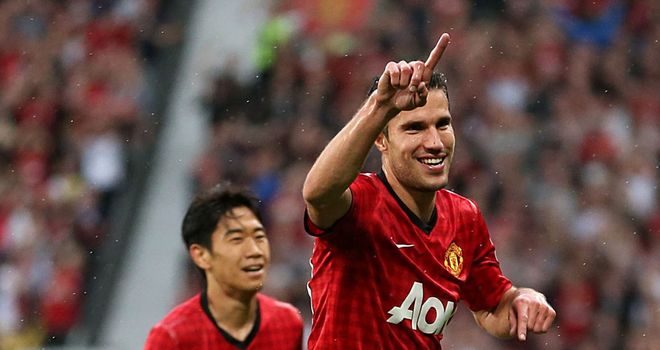 Southampton will be kicking themselves they couldn't get anything out of their match with Wigan last weekend - especially with Manchester United arriving at St Mary's on Sunday.
After watching Saints at Manchester City - where they were exceptional, fearless and looked to have a good balance - I expected them to beat Wigan.
But, despite testing Ali Al-Habsi and hitting the woodwork on a couple of occasions, they were made to pay by Franco Di Santo and Arouna Kone. That will be a real eye-opener for them. They would have left the Etihad thinking 'we can cope with this, we can play against the best,' but that result would have been a real disappointment.
Although Wigan have started well, I still expect them to be in the relegation mix come May, and that was a six-pointer Southampton needed to get something from. With United and Arsenal up next, it doesn't get any easier.
It's going to be really difficult for Saints on Sunday but they need to get something out of this. There will be a little bit of pressure building there to get a point on the board and if they lose to United the upcoming international week will give them plenty of time to mull over their 0 points from three games, which won't be nice.
The last time Southampton played United I was playing and we were relegated with defeat in that match, so there won't be happy memories for Saints fans with United coming to town - but there will be a good atmosphere, with the crowd urging the team to regain the standards they set against City on the opening day of the season and produce a performance.
We always say the Premier League is a marathon, and it is, but you don't want to lose too many games too early, you want to hang in there and get a couple of results to boost belief. However, I just wonder whether that defeat last week has drained some confidence out of the team.
Their boss Nigel Adkins is a smart, bright manager and I'm sure he's spent all week coming up with a plan to stop United. I'm intrigued to see how he plays it; does he go for a high tempo, pressurising game that Everton used to beat United, or do they sit back, let them have the ball and try to hit them on the break, hoping Rickie Lambert can take any half-chances that go his way?
Lambert is a proper scouser and he'd love to score against United. He took his goal against Manchester City really well and I like him a lot. I really can't see Saints keeping a clean sheet so they will need Lambert or somebody to find the net to keep them in the game.
Worryingly for Adkins, it seems to be they've been conceding very similar goals this season. The Di Santo strike was just like Carlos Tevez's goal against them. Both were too easy, with a little pass in behind and a bit of movement causing their defence problems.
Different class
That could be a problem for them again this week with a clinical Robin van Persie likely to be in United's starting XI. He produced a great finish to pull United level against Fulham. He's a player in a different class to most. He has that extra quality only a few players in world football possess - and that's what you pay the money for.
Of course there will be no Wayne Rooney for United after his nasty injury against Fulham. A lot was made of him being dropped to the bench and people have been questioning whether his time at United is coming to an end. Well, I can't see that happening at all.
However, his absence does at least save Alex Ferguson a selection dilemma. Rooney obviously wouldn't have been happy to be on the bench again, but Van Persie and fellow new signing Shinji Kagawa seem to be linking up really well.
The injury also means further into the season, when Rooney is fit and ready to come back, Ferguson will be able to bring him in if Van Persie or Kagawa are in need of a rest.
But in the meantime I'm looking forward to seeing Kagawa again this weekend. He clearly likes to operate just behind Van Persie and seems to be a talented player who can do well this year.
Bolstered defence
However, United's problems so far this season have been at the other end of the pitch. With injuries to Rio Ferdinand, Chris Smalling, Phil Jones and Jonny Evans they've had to play Michael Carrick as centre-back. I'm sure it's not an experience he's enjoyed and, although he's done OK, I imagine he'll be as eager as anybody for their centre-backs to get back to full fitness so he can reclaim his spot in midfield.
It seems Evans could play a part this weekend after coming through 90 minutes in a midweek game as an over-age player for United's U21 side and Jones has another week under his belt too.
That's a big boost for United because they looked nervous defensively against Fulham. They went 3-1 up but rather than going on to kill off the Londoners they took their foot off the gas a little and then another poor mistake from their keeper David De Gea left them hanging on.
But this week I think they'll just have too much for Southampton. Saints would be happy with a point but I can't see them getting that. I'm going for a 3-1 win for United.