Football Expert & Columnist
Premier League opportunities are limited for British managers, says Jamie Redknapp
Mauricio Pochettino's arrival at Southampton is a blow for young British managers, says Jamie Redknapp.
Last Updated: 25/01/13 10:19am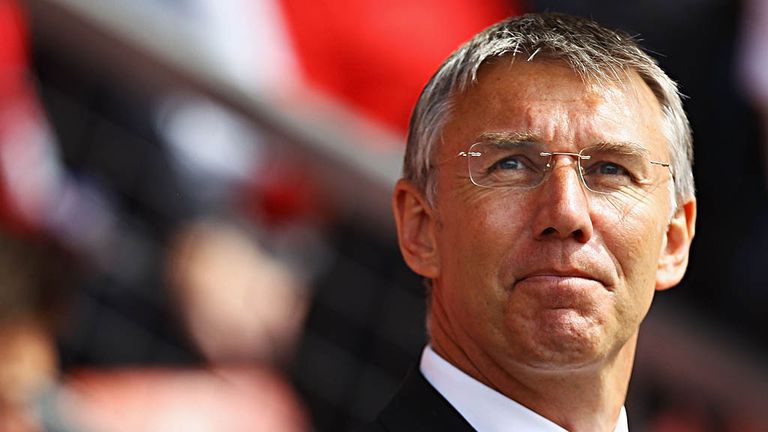 It's hard to think what more out-going boss Nigel Adkins could have done since he arrived at St Mary's two-and-a-half seasons ago.
After overseeing back-to-back promotions, which lifted the club from the depths of League One to the Premier League, Adkins had the pre-season relegation favourites playing good football and three points clear of the drop zone.
He was doing a brilliant job, considering the players he had at his disposal, and just days before his sacking he'd followed up a win at Aston Villa with a draw at European champions Chelsea.
But Nicola Corsese, the executive chairman, obviously felt they should be higher up the league and opted to bring in a foreign replacement. It's his decision, but it highlights the fact current Premier League executives just don't trust British managers.
Perhaps they don't think they have the tactical knowledge or technical skills to be successful at the highest level. However, until British managers are given opportunities at the top clubs we'll never find out how good they can be.
Would Manchester United take a chance on a young Scottish manager in charge of Aberdeen these days? I don't think they would, yet when Sir Alex Ferguson got the Old Trafford job in 1986 every manager in the top flight was British. Now, 11 Premier League clubs have a non-British manager at the helm.
In contrast, European clubs are backing their home grown talent.
In La Liga there are just eight non-Spanish bosses in charge, in the Bundesliga and Serie A there are only two non-native coaches managing clubs, while Italy's Carlo Ancelotti is the only foreign coach in France's Ligue 1.
Perhaps the fact 12 out of 20 Premier League clubs are now foreign-owned plays a part. Roman Abramovich at Chelsea is a fine example: during his 10-year tenure at the London club they've not had a single permanent British manager.
But who's to say a British manager wouldn't have matched or bettered the results of the foreign coaches he's brought in? I've no doubt Everton boss David Moyes would have done a better job than Luiz Felipe Scolari!
Opportunities
The FA adopted a similar approach a few years ago with the appointments of Sven-Goran Eriksson and Fabio Capello - at great financial expense. However, Roy Hodgson showed that on the international stage England are just as well off with an Englishman in charge by matching the achievements of his Swedish and Italian predecessors and guiding the Three Lions to a quarter-final of a major tournament last summer at Euro 2012.
Despite taking a lot of money from the FA, what legacies have Eriksson and Capello left for England? Hopefully with the opening of St George's Park that will change now and Hodgson will be able to inspire and advise young British coaches to follow his path.
The problem is, until there's a change of mind set among Premier League owners there won't be any opportunities for those up-and-coming British coaches.
And I fear it will take something as dramatic as someone such as Moyes moving to a club such as United and winning the league before the perceptions of owners start to change.