Football Expert & Columnist
Arsenal tipped to seal fourth at expense of Spurs by Jamie Redknapp
Arsenal will pip Spurs to fourth and it will be one of Arsene Wenger's finest achievements, says Jamie.
Last Updated: 21/05/13 10:36am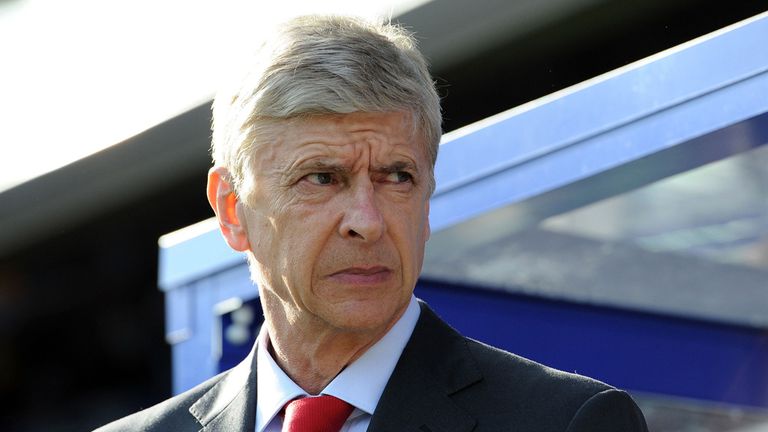 Arsenal sit in pole position to land fourth place and travel to Newcastle on Sunday knowing victory will assure them of a place in Europe's elite club competition.
Tottenham, meanwhile, sit one point behind in fifth, and must defeat Sunderland at White Hart Lane and hope the Gunners misfire at St James' Park.
Both games will be live on Sky Sports, and it will be a nail-biting afternoon for the two sets of supporters.
For me, the biggest banker of the weekend is that Spurs will beat Sunderland, so Arsenal can't afford to sit back and think 'what are Spurs doing?'. They have to take it for granted Spurs will win and they need all three points at Newcastle.
The pressure is off now for the Magpies; they've had a terrible season, considering they were pushing for a top four place themselves last year, but they've avoided relegation and the players will be relaxed come kick-off - and I wonder if that will make things harder for Arsenal.
If you look at Newcastle's results when they've needed to get points - when they were battling relegation and were hammered 6-0 by Liverpool or when they were beaten by local rivals and fellow strugglers Sunderland 3-0, both at home - it shows they can't handle the pressure particularly well.
But they have a squad, featuring a few players such as Hatem Ben Arfa, who play nice football when they have the ball, don't like restriction in terms of defensive duty and excel when they have the freedom to attack.
This is such a big game for Arsenal and they'll certainly be feeling the pressure on them. Financially, three points on Sunday is worth so much, but Newcastle will make it tough.
However, Arsenal are unbeaten in their last nine in the league and are playing well at the moment and I think they'll just edge the win they need - and if they can pull through and get into the top four then, as I have said from day one, it will be one of Arsene Wenger's biggest ever achievements.
Inferior
Tottenham and Chelsea have got a far superior squad to Arsenal when you match them up player for player, so a top-four finish will be a major achievement for Wenger and shows how good a manager he is.
Regardless of the result, though, Wenger can't afford to have another off-season selling his best players and replacing them with inferior signings.
He mustn't paper over the cracks becuase you can't expect to succeed like that. Arsenal must add some star quality to their ranks - they are too big a club not to have aces in their pack.
Tottenham, on the other hand, will judge their season on Sunday afternoon's events; they'll feel they should have bought a forward in January but, with the squad they've got, they should be finishing in the top four, and if they don't it will be a big blow.
A lot can happen this weekend and, for Spurs, it could be the difference between a great season and a major disappointment.
However, whether they do or don't make the top four, Spurs must get more out of their attacking players such as Mousa Dembele next season - they can't keep on relying on Gareth Bale. The likes of Dembele, who has only scored one goal this season, have not performed to the level they can.
They must also address their defence - they've conceded nine more than Arsenal this season and we're always saying how fragile the Gunners' defence is.
However, they are things for Andre Villas-Boas to consider in the summer and his focus now will be on Sunday's decisive games at White Hart Lane and St James' Park.
I'm tipping Tottenham to win comfortably 3-0 but could rack up a real score. However, I think Arsenal will just edge a tight encounter with Newcastle 2-1 and seal a top-four finish.