Football Expert & Columnist
Jamie Redknapp says Wayne Rooney exit would suit Manchester United
Jamie Redknapp does not believe Wayne Rooney will be a Manchester United player next season.
Last Updated: 05/07/13 4:22pm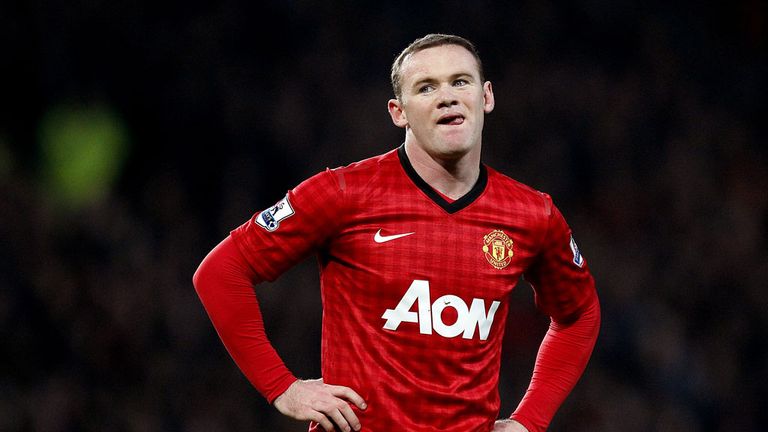 The England striker's future was thrown into doubt at the end of last term when former United boss Sir Alex Ferguson claimed he had asked for a transfer and he has been linked with Chelsea, Arsenal and Paris Saint-Germain throughout the summer.
And Sky Sports pundit Redknapp believes the time may have come for United to cash in on Rooney, whose contract expires in 2015.
"It has to come to a head because he's got two years left on his contract," he told Sky Sports News HD. "Something has to happen.
"He's either going to get a new contract at Manchester United or they are going to have to sell him because there's no point him still being there with that amount of time on his contract; it doesn't make any sense from a business point of view.
"That's why I do believe that he'll go unless United say 'there you go, another two years on your contract and you're going to stay'.
"If he stays for another year we are only going to have this predicament next year. If he's with £20million this year then with a year left on his contract he'll be worth £10million, so business-wise it doesn't make any sense.
"I can actually see Manchester United without Rooney next year. I don't believe he will still be there."
Position
Rooney was infamously left out of Manchester United's home Champions League clash with Real Madrid last season and Redknapp - speaking ahead of David Moyes' first press conference as manager in which he insisted the striker was not for sale - feels a lot will depend on how the former Everton boss plans to use the 27-year-old.
He believes that if the player remains behind Robin van Persie in the pecking order for the centre-forward position then he may be better off leaving Old Trafford.
Redknapp added: "When Ferguson made it public that he'd put in a transfer request, I thought it made his position untenable.
"I think the fans probably look at him now and think that if he's asked for a transfer then he doesn't want to be at the football club and he wants a change.
"I actually feel it might be the best thing for Wayne. I don't subscribe to the fact that if you leave Manchester United then that's the end of your life. It isn't. There are other clubs out there and he's still a very good player.
"Last year he was, to a certain extent, played in all different positions. It was all about Van Persie and Rooney was, at times, shunted out to the left or the right.
"I think he's too good a player for that.