Football Expert & Columnist
Jamie Redknapp: David Moyes would defy critics with 'big game win' in Manchester derby
Jamie Redknapp believes David Moyes would prove critics wrong with a win in the Manchester derby.
Last Updated: 20/09/13 4:26pm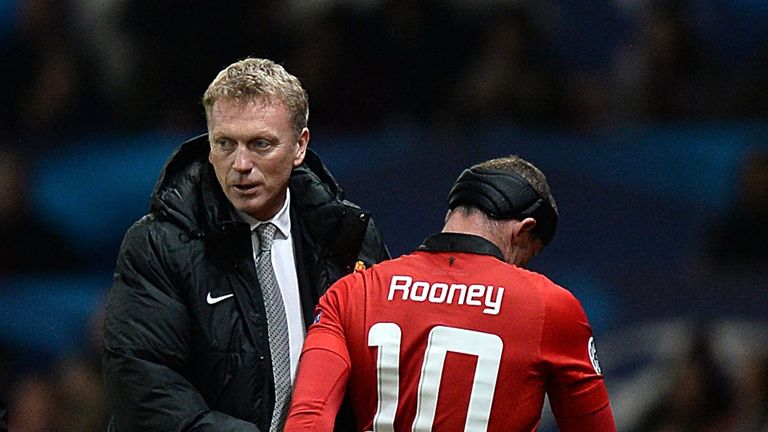 I don't believe that because he's been managing Everton in the past and with them it's always going to be hard to beat United, Arsenal or Chelsea.
Moyes - like Manuel Pellegrini - can really lay down a marker at his new club by winning the Manchester derby; that will really foster the fans' belief.
Both managers want to prove that they were the best choice for the job and the best way to do that is by winning the match that means most to the supporters.
If Moyes achieves the feat it will give him so much confidence, but he's under a lot of pressure after losing at Anfield and the last thing he needs is to lose at the Etihad. The longer he goes without winning a big game, the more the pressure will build. But if United beat City on Sunday he will win over the fans who are still mourning Sir Alex Ferguson's retirement.
It's the same for Pellegrini, though; he hasn't had a great start either with the Cardiff and Stoke results. A win at the weekend would kick start City's season and win over those fans who are wondering whether sacking Roberto Mancini was the right decision.
I don't think either team has started the season well, but then nobody has got off to a flyer and with the international break it feels like a really stuttered start to the Premier League.
I must admit I can see this game ending in a draw; I think it's going to be so tightly contested that they'd both be happy with a draw, but as they're at home Pellegrini will probably feel like he has to go and get a win.
Riches
Vincent Kompany's return is the biggest boost for City before the derby on Sunday. If you look at them without him they're a different team.
He's brings a calmness and serenity and when he plays everybody else seems to thrive and play better.
They're not the same team when he's not playing and think that's a really big plus to have him back and playing as well as what he is. If they want to win to win the league this year, they have got to keep Kompany fit.
Picking who will play up front for City on Sunday is so difficult because they've got an embarrassment of riches. Forwards like to get into a rhythm - they thrive on it because when they score they want to play in the next game and score again. At City this is hard to do because they will be a part of squad rotation system, they will have to be patient and realise that they can't play every game.
When I was playing for England you wouldn't leave out Alan Shearer, or leave Robbie Fowler out for Liverpool if he was scoring goals. I think that's sometimes where Sergio Aguero, Alvaro Negredo and Edin Dzeko will have problems, because how do you fit them all in so they can get that goal scoring rhythm going?
If Pellegrini wants to play with one up top and two wide that means only one of them is going to play. If United play with three in midfield and Rooney dropping deeper Pellegrini might just feel that he wants to match that formation - you don't want to get outnumbered. This would mean he might end up just going with Aguero up front and having two out wide.
That's a decision he's got to make, sometimes having too many forwards can cause you problems from a tactical point of view.
The Manchester derby is live on Super Sunday - Sky Sports 1HD at 3.30pm