Football Expert & Columnist
Jamie Redknapp: Jose Mourinho needs to start Juan Mata for Chelsea
Jamie Redknapp says he cannot understand why Jose Mourinho is not playing Juan Mata for Chelsea.
Last Updated: 20/09/13 11:46am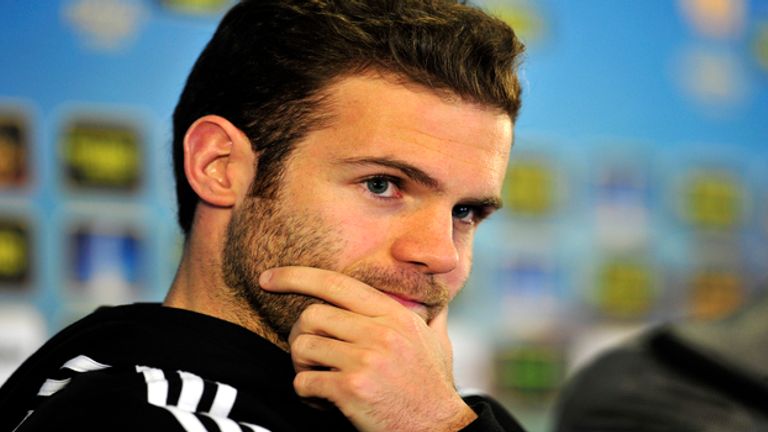 Fulham have never won a Premier League game at Chelsea, but if there was ever a time to do it, it's on Saturday.
Chelsea are nervous. I think Jose is searching for his team. After their defeat to Basel in the Champions League on Wednesday, I questioned whether Mourinho knew his best starting XI; If you look at the players they've got and the opportunities he's got to change it, I can't understand and neither can anybody in football, why Juan Mata isn't starting?
With Mata
Stat
Without Mata

71
Games
7
39
Wins
2
16
Draws
3
16
Losses
2
135
Goals For
7
1.9
Avg. Goals For
1
54.90%
Win Percent
28.60%
1.9
Points/Game
1.3
12.8
Shots/Game
9.9
55.70%
Possession
49.50%
17.3
Crosses/Game
13.9
The problem now, is that if Jose brings him back in it's like an after-thought. Mourinho is one of the best and wherever he's gone he's said it to certain players - like Frank Lampard and Zlatan Ibrahimovic - 'You're the best player, I'm going to build the team around you', but actions have spoken louder than words with Juan Mata and he obviously doesn't fancy him as a player and I don't know why.
In football we talk so much about tactics, but confidence in individual players is one of the most important things and Mata needs his confidence to be built up again by the manager.
I'll be honest, sometimes you can see why a manager doesn't pick a player, but I can't see that with Mata. He creates goals, he scores goals. Mourinho may think he slows the game down after having the likes of Cristiano Ronaldo last year, or maybe he thinks: 'how do I get him into my team?' But Mata can play in one of the wide positions, he can play in the number 10 role - it just doesn't make any sense to me as he's so comfortable on the ball.
On trial
It feels like every player in the Chelsea team is on trial and I don't think anybody feels confident in what they're doing, because if you play a bad game then it's 'whoosh you're out' and that's not building anyone's confidence or building the team.
It's a really strange thing that Jose is doing. When you look at Jose's teams they normally have an identity and you know how they play, but I think the Mata one is a conundrum and I just don't see how they can be a better team without him.
Saturday Night Football
David Jones and I will be watching Fulham v Chelsea on SNF this week and it's going to be a really interesting game.
Like Chelsea, Fulham haven't had a good start to the season and I think the pressure is on both teams. The Cottagers were booed off last week and in terms of a derby match you can't think of a west London derby in a long time that's had so much consequence.
If Fulham can go there and make it difficult for Chelsea and keep it tight, you can see the crowd starting to get a little bit edgy and you'll feel the nerves in the players. They mustn't concede an early goal because then the game will open up and give Chelsea that little bit of confidence. The longer the game goes with Chelsea searching for form and style of the play, the more it will help Fulham's cause.
This is a game changer, because whoever gets the result here will relieve the pressure around the club.