Football Expert & Columnist
Jamie Redknapp: Fernando Torres still below best, Jose Mourinho has selection issues
Luiz or Cahill? Torres up top? Jose Mourinho has big issues to resolve, says Jamie Redknapp.
Last Updated: 29/10/13 12:16pm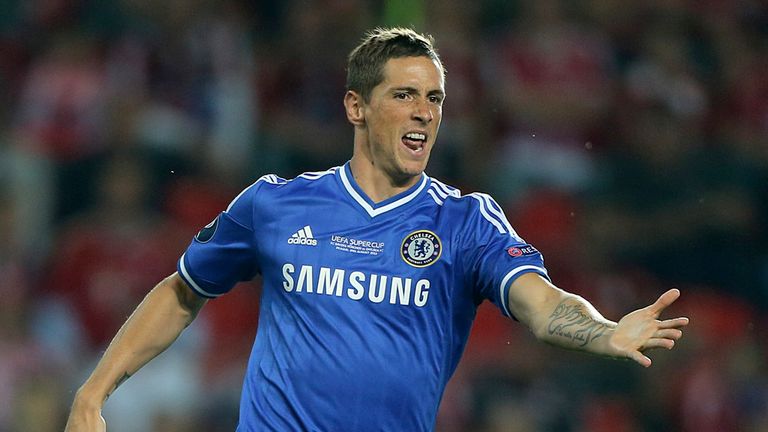 Some people have tried to talk up his recent performances and say he's back but I remember he had a similar revival under Rafa Benitez last season for a short period.
Everyone was saying what a good job Benitez had done but Torres has only scored one goal in his last 25 Premier League appearances.
Of course he's going to show glimpses of form but that's because he's playing in a good side and he's going to get lots of chances.
Until he starts going past two or three players and smashing the ball in the net, like he used to do at Anfield, I won't be convinced he's back.
Maybe he's lost some desire for one reason or another - it happens - or perhaps, like Michael Owen, he's one of those players who peaks in their mid-20s. After all, he was in the Atletico Madrid starting line-up from a young age and captain at 19.
It's unclear whether Jose Mourinho will go with him in the big game with Manchester City this Sunday, too.
Mourinho went with Demba Ba at Norwich, which was a surprise, then Samuel Eto'o against Cardiff and Torres in midweek in Germany. I suspect he'll take a look at the opposition and make his decision based on who they're likely to field at centre-half.
Currently it looks as though Javi Garcia may play centre-back for City. He isn't the most mobile, so Mourinho has to ask 'who will cause him the most problems?' It could be Torres or maybe he'll go with Eto'o, who has a lower centre of gravity.
Check out Sky Bet's latest Premier League odds
Then again, we saw CSKA Moscow's goal against City in the Champions League come from a direct ball up to the frontman, so perhaps Ba's power will be the option he goes for.
It's tricky to predict, but Mourinho certainly has options.
Partner
He's got a decision to make at the other end of the pitch, too, with David Luiz and Gary Cahill both vying for a role alongside John Terry.
The former England captain divides opinion but, going on football alone, he has been one of the best centre-backs this country has ever produced and is currently in the best form I've seen him in for a long time.
He had a difficult period under Benitez, who was trying to prove a point by not playing him, but his ability to read the game is second to none and he's currently the first name on the Chelsea team sheet.
The job of playing alongside him, though, is still up for grabs.
If I was playing in that Chelsea midfield it would be great to get the service into your feet from Luiz, who is a better ball-playing centre back, but I'd say Chelsea have enough good players on the pitch to win the game without needing a defender trying to influence it.
The likes of Oscar, Juan Mata, Frank Lampard, Ramires, Torres and Eden Hazard are there to win you the game, while I look at defenders to stop you from losing the game. If Mourinho sees it the same way, which I think he does, then perhaps he'll go with Cahill, who helped Chelsea keep a clean sheet against Manchester United earlier in the season.
Jamie's tipping a 1-1 draw between Chelsea and Man City
It'll be interesting to see which selections Mourinho goes for, though. Last time he was at the club everybody could predict the team every week but now he's rotating a lot more - and I'm not sure he knows his best team at the moment.
Threat
Whoever Mourinho picks, he'll have to make sure his defence are on top of Sergio Aguero, who has been fantastic for Man City recently.
In his debut season he got 23 Premier League goals which played a big part in City winning the title. He didn't produce his best last season, only getting 12, but it's good to see him back on top form now. He's a pocket dynamo; he's like Mighty Mouse - and certainly a player Chelsea need to keep their eye on.In terms of a prediction, this is a tough one to call.
Chelsea have got it all in their favour - they've got home advantage and an extra day off following Man City's long trip back from Russia - and I think they'll start well and have too much for City early on.
However, I reckon City will come back into the game as they get the trip out of their legs and earn a 1-1 draw - which will be a good result for Manuel Pellegrini.