Football Expert & Columnist
Man Utd v Swansea: Jamie Redknapp hails David Moyes' use of Adnan Januzaj
Jamie Redknapp said a subtle tactical change by David Moyes was key to Man Utd beating Swansea.
Last Updated: 11/01/14 8:20pm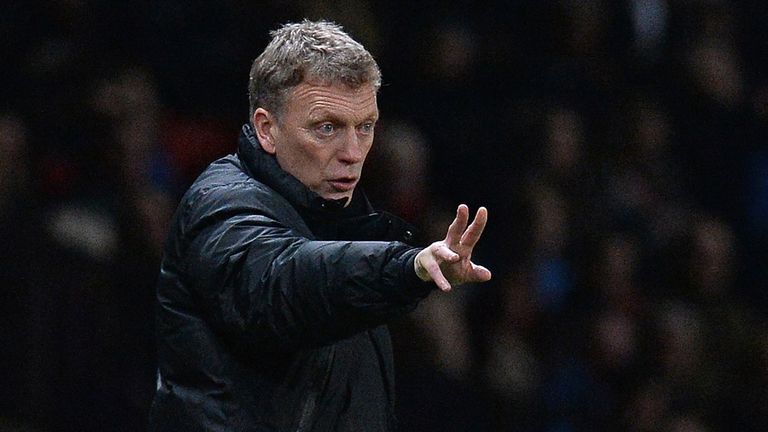 The Scot was under pressure after three straight defeats going into the Saturday Night Football clash and the home fans were restless after a goalless first half in which Michael Laudrup's men had 64% of the possession.
With Robin van Persie and Wayne Rooney on the sidelines, United were relying on goals from elsewhere and Antonio Valencia and Danny Welbeck duly obliged after the break as they secured a deserved 2-0 win.
And Sky Sports pundit Redknapp said it all came from Moyes' decision to switch man of the match Januzaj to the left wing in the second half to give him more time on the ball.
He said: "This is a manager who has been battered left, right and centre lately - but what he did was very subtle and it didn't only help Januzaj, but helped Kagawa.
"He felt a lot more comfortable because when he played at Dortmund he was a number 10 and didn't really play in the wide areas. He looked uncomfortable out there but when you brought him into midfield - because he hasn't got the natural pace that Januzaj has it helped him. He linked the play.
"Other features were Darren Fletcher running into the box. He did it on numerous occasions and Swansea's midfield found it hard to deal with him. The more people that got into the box, the more problems Swansea had.
"In the second half there was a lot more intensity; they closed, they pressed and it was what we expect from Manchester United."
Redknapp hailed Januzaj as a special player after another impressive display early in his United career, and said he has the qualities to go to the very top.
He added: "He's brave and he works hard for the team. He's got desire, he can turn people inside out and he's got a magic wand of a left foot.
"He crosses so many good balls into the right areas. Van Persie and Rooney must be thinking 'I can't wait to play alongside this guy on a more regular occasion'.
"As I've said before, some players come along and make other people look average - and he has that ability."
Clever
Fellow Saturday Night Football pundit Dwight Yorke agreed that Januzaj has the potential to match any of the great players that have graced Old Trafford throughout history.
And he agreed that the half-time tactical switch allowed him to feel more comfortable and express himself as the game wore on.
Yorke said: "As a young man, that number 10 position - the position in between the defenders and the midfield - is a very clever position to play.
"He will develop into a fantastic player and we've all seen, so far, what he's capable of doing, but I think by moving him out and giving him time on the ball he will get space.
"He's got a trick. He can go past defenders and can obviously deliver a good cross as well. Those are some of the fundamental things that he will develop as he progresses. David Moyes, by doing that in the second half, enabled him to express himself.
"He's right up there with the very best; he's got a bit of everything and is going to develop into a fantastic player."