Football Expert & Columnist
England: New captain Wayne Rooney facing scrutiny, says Jamie Redknapp
Decision suggests striker has secured spot in Roy Hodgson's team
Last Updated: 28/08/14 2:42pm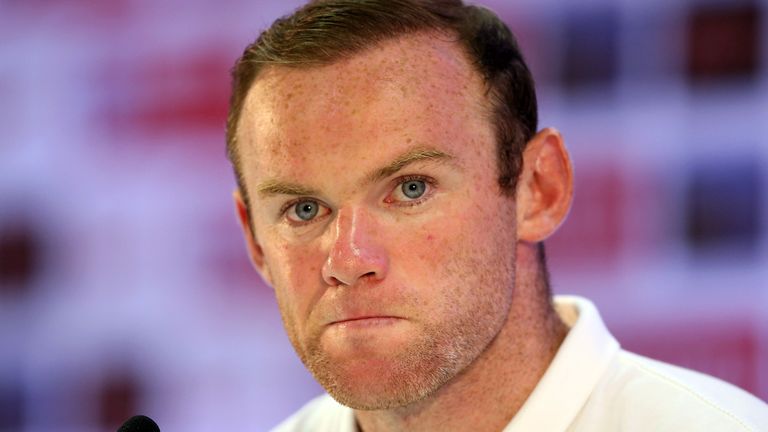 Wayne Rooney was an obvious choice to be England captain – but he must cope with the added responsibility, says Jamie Redknapp.
The forward was named Manchester United skipper at the start of the season and will now lead both club and country, after being handed the armband by England boss Roy Hodgson, following Steven Gerrard's international retirement.
The only person who has more responsibility in the country is the prime minister!
Jamie Redknapp
Sky Sports pundit Redknapp says Rooney should be excited by the opportunity – but warned the 28-year-old that everything he does will now be scrutinised.
"With Steven Gerrard and Frank Lampard retiring someone had to step up and be the top man in that squad – and Wayne is our best player now," Redknapp told skysports.com.
"Roy could have gone for Gary Cahill or Joe Hart but there's an awful lot of responsibility on Wayne now.
"He's England captain and Manchester United captain – the only person who has more responsibility in the country is the Prime Minister!
"Rooney has to accept that now all eyes are on him, everything he does is going to be scrutinised, even more than what it was when he was just playing for England and Manchester United.
"But it's a wonderful achievement for him. Let's hope he does well and does himself and his country justice as a captain."
Start
Redknapp also believes Rooney's appointment offers an insight into the way Hodgson plans to set up his England side in the future.
While Rooney's place in the starting XI was questioned during the World Cup, Redknapp says the captaincy decision suggests the Manchester United man is certain of a place in Hodgson's team ahead of the European Qualifiers.
"That pretty much says Wayne's going to be playing," said Redknapp.
"During the World Cup a lot of people were talking about him being dropped but if Roy plays 4-3-3 or 4-4-1-1 with Rooney and Daniel Sturridge, who has started the season well, that could be our front line for the next five years or so."
Mistake
Paul Merson, however, says Hodgson may have made a mistake with his selection.
The former Arsenal midfielder reckons Rooney already carries enough pressure on his shoulders as England's talisman and Chelsea's Gary Cahill should have been made skipper instead.
"Wayne Rooney is our main man. There's enough pressure on him every week to perform well for England so to throw this on top of him as well… I know it's a great honour but it's just more pressure," Merson told Sky Sports News HQ.
"You should let Wayne Rooney go out and play. If Wayne Rooney plays, we have every chance.
"Gary Cahill would have been a good choice instead. I like defenders as captains."