Herd eyeing move abroad
Former Aldershot captain Ben Herd is striving to land a move overseas as he looks to open the next chapter in his career.
Last Updated: 02/10/13 5:23pm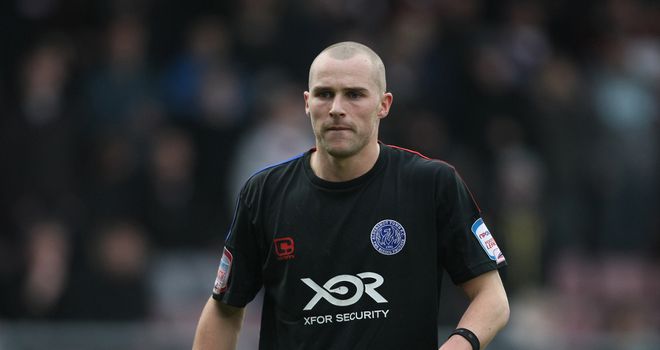 Former Aldershot captain Ben Herd is striving to land a move overseas as he looks to open the next chapter in his career.
Herd remains a free agent having been one of a host of players made redundant by the Shots at the end of last season as the administration-hit Hampshire club battled to successfully save their own future.
The 28-year-old right-back trained over the summer with former employers Watford - among Gianfranco Zola's first team and at youth level - in a bid to keep fit and is currently doing the same at League One Stevenage.
For those experiences, Herd, who also spent four years at Shrewsbury earlier in his career, believes he is a better player now than the one who finished last term with Aldershot.
And he is keen to fulfil a dream of playing abroad - preferably in Asia - as he looks to kick-start his career once again.
"I've wanted to play abroad for many, many years and just not had the opportunity," he told Press Association Sport.
"There's one or two opportunities in England which could have come my way but then didn't.
"But, I know it's going to sound a bit perverse, in some weird way I kind of wanted nothing to happen to me so I'd be forced into a situation where I'd have to take the plunge and go for it to fulfill my ambition."
It can be estimated that a mere 300 or so British professional footballers are currently playing abroad, although Herd can be heartened by recent examples of players moving overseas to ply their trade in emerging leagues.
Former Arsenal and Hull striker Jay Simpson is the latest to do just that having last week joined Buriram United in Thailand, where other expats have also thrived such as ex-non-league striker Lee Tuck, who collected the country's Golden Boot last term while playing for Bangkok FC.
And Herd hopes the right kind of move will soon present itself to him.
"It's just opportunities I'm waiting for, really," he added. "Ideally I'd like to go over to Asia to play - Indonesia, Malaysia, Thailand, China.
"But what I'm finding difficult is that a lot of agents in this country just don't have the sort of contacts you need to go over there.
"I'm hopeful I'll get the chance but sometimes there are dark days, you're working so hard, trying to do even more because you're not playing games, that you need a bit of reward at the end of the week.
"I would never dismiss any opportunity (to continue playing in Britain), you'd be foolish to, there's always a door open, but my number one priority would be to go abroad."