Euro countdown
Gary Cotterill reports on how facilities for Euro 2012 are shaping up in Poland and Ukraine.
Last Updated: 02/12/11 9:07am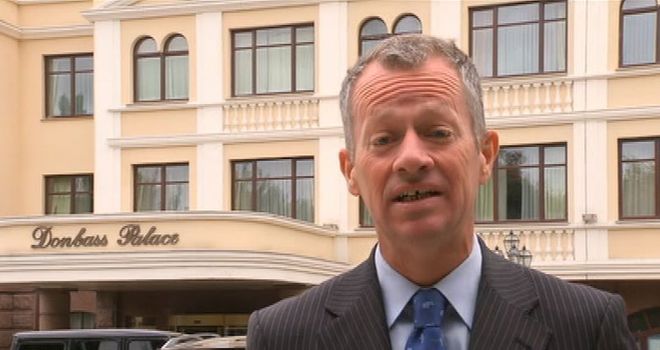 Euro 2012 begins in less than 12 months so Sky Sports News HD reporter Gary Cotterill has travelled to Poland and Ukraine to find out exactly how preparations are going for next summer's tournament.
Throughout the week we will bring you his reports of how plans are going, from the state of the stadiums to the hotels that fans will stay in. In some cities, work is well underway but in others the picture is more worrying...
Here is what Gary has uncovered...
Series archive
PART
VENUE
LINK
Eight
Poznan: what will be the lasting memory of Euro 2012?
CLICK HERE
Seven
Kiev: counting down the days until the Euro 2012 final
CLICK HERE
Six
Ukraine: will the transport infrastructure cope?
CLICK HERE
Five
Ukraine: hotels are already in short supply
CLICK HERE
Four
Lviv: officials confident all will be well
CLICK HERE
Three
Wroclaw: plenty of ground to make up
CLICK HERE
Two
Gdansk: the new national stadium is nearly ready
CLICK HERE
One
Warsaw: a city struggling with deadlines
CLICK HERE