Hodgson waits on Terry row
Roy Hodgson wants to hold talks with John Terry and Rio Ferdinand before deciding if they can be members of the same England squad.
Last Updated: 01/05/12 5:22pm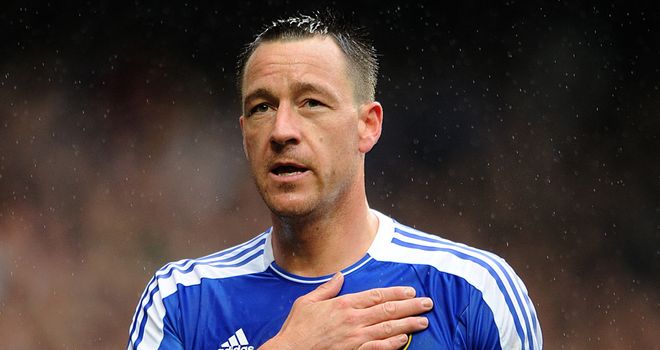 New England boss Roy Hodgson did not want to comment on the possibility of John Terry and Rio Ferdinand playing in the same team before discussing with the players any potential animosity.
Chelsea captain Terry was in February stripped of the England skipper's armband after being accused of racially abusing Ferdinand's brother, Anton, in a club game against QPR.
Terry is facing a court trial for the incident on 9th July - after Euro 2012 - and the issue therefore remains as a potential problem for England.
The centre-back and Ferdinand could be in the same squad for this summer's finals, but it has been suggested there will be too much of a negative undercurrent.
Speak
It is just one of the many issues facing Hodgson, including picking a new captain, following his appointment on Wednesday as England boss on a four-year contract.
But the 64-year-old current West Brom head coach does not want to make any rash decision, as he said when asked about Terry and Ferdinand at a press conference to mark his unveiling: "I think the important thing at the moment is to speak to as many players as possible.
"I couldn't answer your question at this moment in time, certainly not before I have had a chance to hopefully sit down with them.
"But if I can't sit down with them, reach them on the telephone."