Aston Villa sorry over comments about Ireland defender Richard Dunne's treatment
Aston Villa have apologised for comments made over the treatment Richard Dunne received from Ireland's medical team.
Last Updated: 03/09/12 3:27pm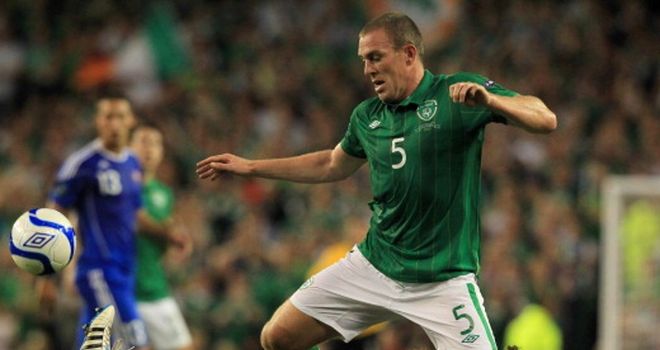 Dunne, who is currently working his way back to fitness, picked up a groin injury which required surgery after featuring in three games for his national side.
But, despite Villa previously voicing frustration that the defender's injury had not been dealt with properly, the club have released a statement clarifying the matter.
The statement reads: "In a press release dated August 1, 2012 Aston Villa Football Club made a number of assertions and comments about the medical treatment received by Richard Dunne during his service with the Ireland team during the European Championships.
"We wish to acknowledge that Richard Dunne received the highest standard of medical care before and during the Championships and apologise to those involved in providing his treatment if any other impression was erroneously given."
Villa made their initial comments when confirming that both the defender and striker Gabriel Agbonlahor would miss the start of the new season through injury.
It said: "Richard Dunne will...be out of action for six to eight weeks, having undergone a procedure on a groin injury which he sustained and was not dealt with during the European Championships."
Dunne played the full 90 minutes in each of Ireland's three games at the finals, finishing on the losing side on each occasion against Croatia, Spain and Italy as Giovanni Trapattoni's men bowed out at the group stage.
He has since indicated his intention to continue his international career after talks with the Italian, although his injury means he will miss Friday's opening World Cup qualifier in Kazakhstan.