UEFA president Michel Platini insists Euro 2020 across 12 cities would be one-off
Michel Platini says playing Euro 2020 across the continent would be a one-off to mark the tournament's anniversary.
Last Updated: 01/10/12 4:52pm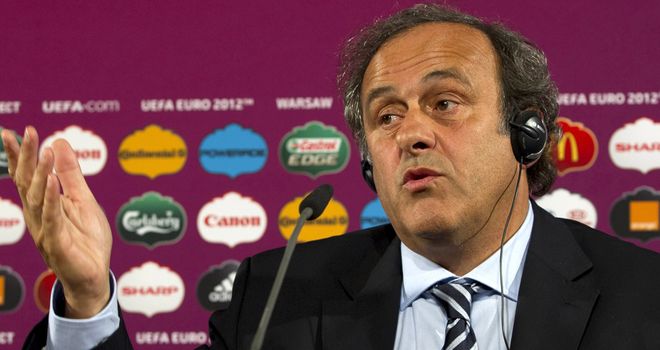 The Frenchman said the governing body was waiting for feedback from the 53 European member associations before making a final decision on the controversial move.
Previously, the European Championships have only been held in one or two countries and Platini's suggestion has been met with criticism from some supporters.
But the Football Association has already registered an interest in hosting the Euro 2020 final at Wembley should the new format be introduced.
"It is an idea that will be discussed by all national associations within their relevant meetings," Platini told a news conference in St Petersburg.
"Sometimes it is a bit costly and some countries cannot host the Euros because of the forbidding cost.
"We are waiting for feedback to say whether they like it or not, and whether in 2020 we can organise a Euro in several European cities. But only for 2020."
The inaugural European Championship finals was held in France in 1960.