Michel Platini defends plan to stage Euro 2020 across 13 countries
UEFA president Michel Platini has hit back at FIFA boss Sepp Blatter following his criticism of the plans for Euro 2020.
Last Updated: 20/03/13 7:01pm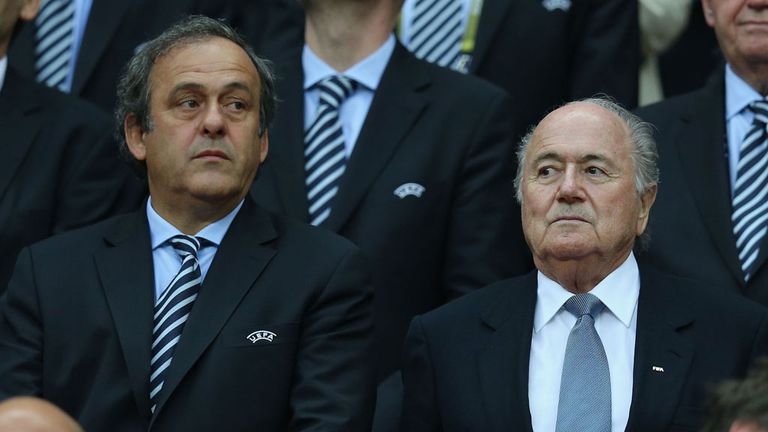 A plan to host Euro 2020 across 13 countries was given the green light by UEFA's executive committee in January.
Only Turkey, keen to organise Euro 2020 on its own, voted against the concept but Blatter claimed that the tournament would "lack heart and soul".
Platini, in an interview with L'Equipe, said: "A European championship of nations will never have been better named as for the first time it will be played across the entire European continent.
"It was perhaps the UEFA president who thought of instigating it but it is the 52 of the 53 European football federations who are being attacked."
In a separate interview with Germany's leading sports magazine, Kicker, he also took the opportunity to reiterate his belief that the 2022 World Cup in Qatar should be held in the winter.
Platini echoed the comments made by Britain's FIFA vice-president Jim Boyce that the searing heat in the Asian country will make playing football unbearable.
"In the summer, at 50 degrees, you can not possibly play football in Qatar," Platini said.