Football Expert & Columnist
Andy Walker wonders how Rangers will react to their Chief Executive calling them the worst team in the club's history
Andy Walker blogs on the impact of Charles Green calling Rangers the worst team in the club's history.
Last Updated: 13/03/13 5:52pm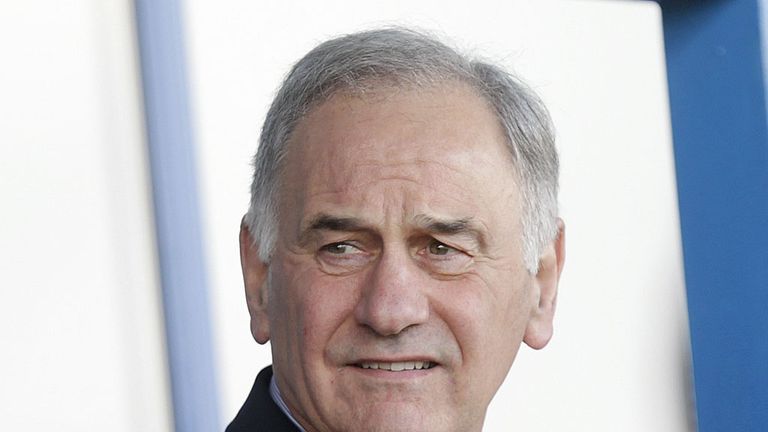 As always, everyone has an opinion on Rangers and the players even got it in the neck from their own chief executive Charles Green last week when he made the crass remark that the current Rangers side is the worst in history.
It's only a matter of time before McCoist will lead his men to the Irn Bru Third division title but in truth it's been a disappointing season despite the inevitable title heading their way. But the very public criticism by Green was a slap in the face to the manager, his coaching staff, and the senior and more experienced players, not to mention some of the younger players trying to make a name for themselves.
Of course Rangers have had better teams and individuals in recent years.
But thanks to the remarkable events of administration followed by liquidation, this is a completely new beginning for so many people at Ibrox where managers, coaches, players and fans of the club will have to be more patient.
Some of the supporters are already venting their fury on Ally McCoist. McCoist has of course endured that type of criticism before but has always recovered to win the critics over.
I do wonder if some of the current Rangers players have his strength of character and indeed the ability to improve and show the fans that they can be much more consistent in their performances. I haven't seen Rangers a great deal this season but at every game I've been at or watched on TV, their defending has been truly awful.
You won't ever succeed giving the type of soft goals away that Rangers have consistently leaked all season. Once their transfer embargo ends, Rangers will look to compete again in the transfer market and in my view, will have to show far more imagination and skill in choosing players who can compete with the best in the SPL.
Improving performance
Some look as though they just can't cope with the demands of playing at a consistently high level.
Anestis Argyriou, Emilson Cribari & Sebastien Faure have much work to do if they are to convince the huge Rangers support that they have what it takes to succeed. Lee Wallace has been their best defender all season but can certainly improve on his form.
Given their former SPL status and level of performance at their previous clubs, I would suggest Dean Shiels and Ian Black have been big disappointments. Fran Sandaza & Kevin Kyle have been in and out of the side due to injury meaning most will reserve their judgement on how good they are but it's fair to say they have much work to do to win the fans over.
Handling criticism is a skill in itself and despite the title being just a matter of weeks away, it will be interesting to see how the manager, players and coaching staff react to the recent condemnation from one of their own.