Football Expert & Columnist
Scotland: Gordon Strachan's team showed quality at Wembley
Andy Walker is feeling positive about Scotland's prospects after a sparky display at Wembley.
Last Updated: 15/08/13 1:14pm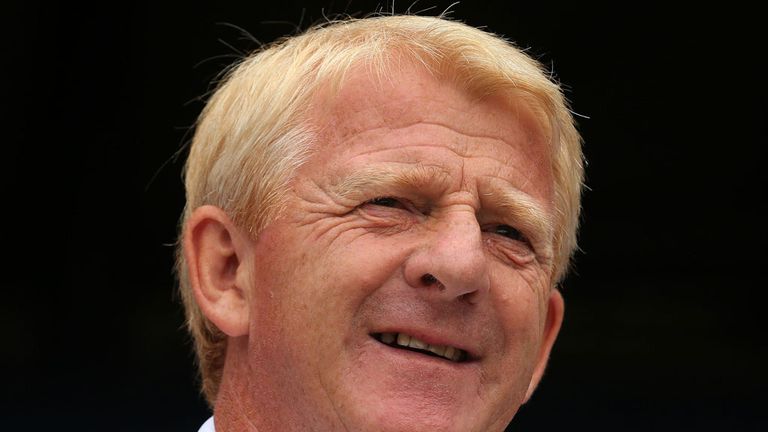 We may have lost out narrowly in the end but the biggest winners in my view were the Scotland fans who, once again, demonstrated the type of colour and joy that they could bring to a major tournament.
It looks as though we're heading in the right direction.
Scotland's performance at Wembley against an excellent England side gives us all hope that Gordon Strachan might just be able to lead us to the European Championships in 2016.
As soon as the fans lose their enthusiasm to travel all over the world and support the national team, we will be finished, but their support definitely helped bring an edge to the game and I thought we gave it everything for the entire 90 minutes.
On top of that, it was a better performance from Scotland than the one we had in Croatia in June where we surprised everyone - maybe even ourselves - in coming away with a 1-0 victory.
Qualification for the World Cup in Brazil next year is dead and buried but the hope comes from the renewed spirit and controlled passing that we saw last night against some top-quality players.
In all honesty, I couldn't pick one Scot in Gordon Strachan's starting eleven that would improve England's side. They have experienced international players all over the pitch and the major criticism of England normally comes when they attempt to reach the latter stages of a major tournament.
Support
We would love to have that problem as being absent from the best Europe and the world has to offer since France 1998 gets more painful with every passing year.
Man for man, Roy Hodgson has the type of class players all over the pitch that we would love to call upon but what we saw last night was a Scottish team fighting for each other and driven on by a group of supporters second to none - but, more importantly, we played good football.
Having to deal with the pace of Theo Walcott and Danny Wellbeck up front and the craft and guile of Jack Wilshere, Steven Gerrard and Wayne Rooney supporting them, it was understandable we defended fairly deep and in numbers.
I thought Tom Cleverley produced the pass of the night when his delightful ball inside Steven Whittaker sent Walcott in for England's first equaliser.
We couldn't hold on to our lead but lessons will be learned from that and what we're getting from Gordon Strachan in his relatively new reign as Scotland boss is a belief that we can compete with good sides, upset them and come away with positive results.
What we have to do now is build on the level of performance and commitment that have been clearly evident away from home to both Croatia and England.
Next up are Belgium at Hampden on Friday, September 6. Here's hoping we can give a marvellous Scotland support some more encouragement.