Gordon Strachan understands Scotland fans' frustrations
By Allan Valente
Last Updated: 10/01/17 2:34pm
Gordon Strachan says he understands why some supporters have called for him to be axed as Scotland boss but insists he loves his job with the national side.
The former Celtic manager has come in for criticism following his side's disappointing start to their qualifying campaign for the 2018 World Cup, with Scotland second bottom of Group F having taken just four points from four games.
While Strachan can understand the frustration of many fans, he says he shares their disappointment after an exciting start to his reign, but maintained his passion for the role is still strong.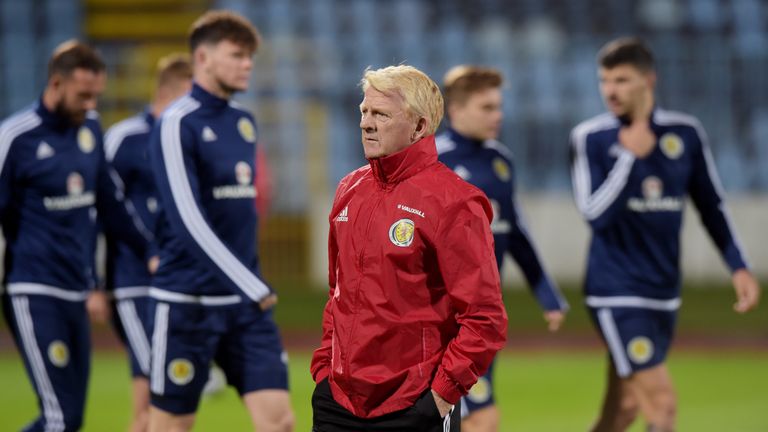 "There's a huge bit of disappointment that's for sure, you have to deal with that," he told Sky Sports News HQ.  "I think that maybe a year previous, I thought we were so close to being a good team.
"I think we were playing like a team, we moved like a team together and that was a disappointment because I thought we were going to take it from there to become a right good side. Circumstances are against you sometimes, but we can't blame anyone else apart from ourselves.
"And I'm not indignant of anyone questioning your position as a manager, none whatsoever. I can understand that. There's ways of doing it obviously, because that's what happens in football.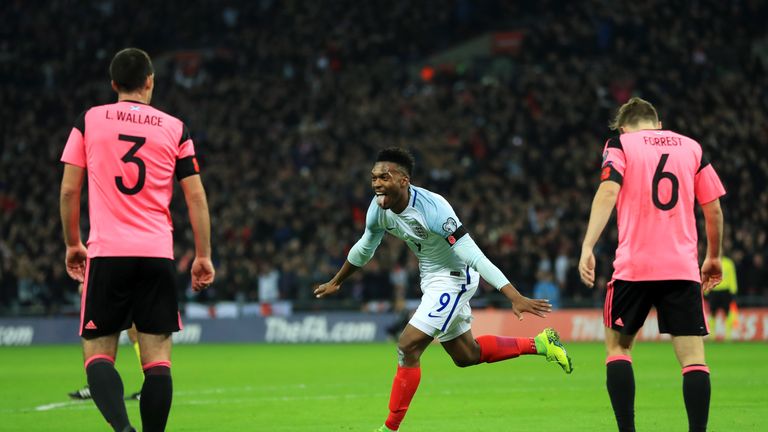 "Antonio Conte, he wasn't very good at the beginning of the season, now he's a genius. [Pep] Guardiola was a genius at the beginning season, now he's not so much of a genius and that can change in weeks in football.
"But what I do like about this job is I love the job. I love working with people, I love coaching players. The group that I've got is fantastic."
Supporters began criticising Strachan after his side failed to build on a positive start to the Euro 2016 qualifying campaign, with his team ultimately missing out on last summer's finals in France.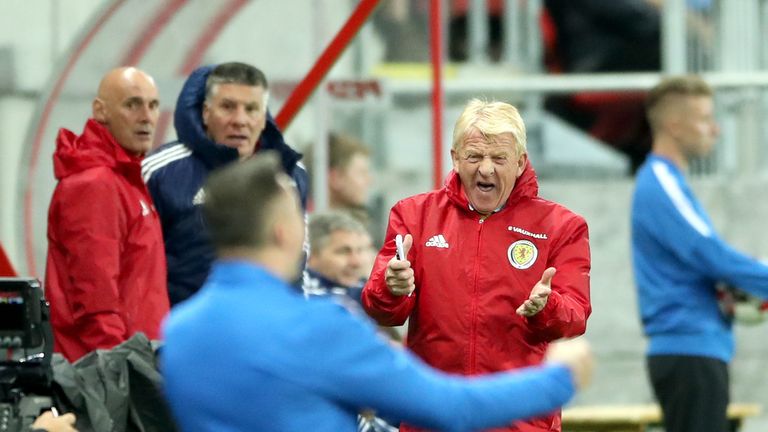 However, he believes he still has the backing of a significant portion of the Scotland fans.
"I can't go around their houses and say 'listen, this is what I'm trying to do - please like me'," the 59-year-old said. "I can't do that, I've just got to get on with my job.
"But in saying that the people that I've been in contact with have been absolutely fabulous, so that's good. The support I've got from people in the game has been great, plus I'm confident in myself and the people that I work with that we can change it around and qualify."
Scotland's chances of reaching the World Cup in Russia are slim but Strachan hopes a win against second-placed Slovenia at Hampden Park on March 26 may allow his team to hold on to some faint hope of ending their 20-year wait to reach a major tournament.
He added: "What we have to do is start winning games at home. And we have to win the next one, that's for sure. So that's our mind-set now.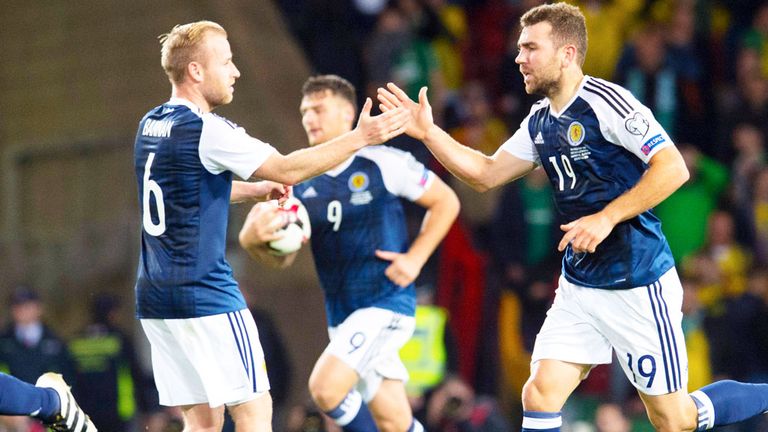 "We'll probably play a friendly before it, because what we have at the moment is a lot of players who are not getting a game regularly.
"Two or three weeks after the England game, we have six strikers who we usually call on and only one played for their team that weekend. So that's why we'll have a friendly, so guys like that can have games.
"It's been a disappointing year but we have to put that aside now and look forward to this year. Whatever happens the players will give as much as they can."