Brendan Rodgers was furious with his Liverpool side after they were beaten 3-2 at Anfield by Udinese in the Europa League.
Brendan Rodgers was furious at Liverpool's lack of concentration as they were beaten 3-2 at Anfield by Udinese.
Last Updated: 05/10/12 7:53am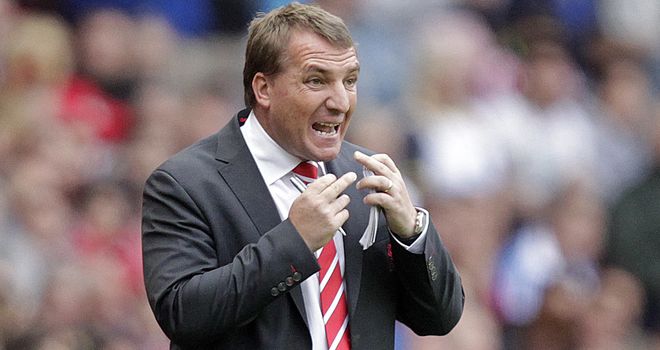 The Reds took the lead through Jonjo Shelvey but Antonio Di Natale inspired a second-half comeback by the Italians.
He netted the equaliser 32 seconds after the restart as the hosts were caught cold and a Sebastian Coates own-goal and Giovanni Pasquale's strike two minutes later condemned the Reds to defeat.
"It was a game where I felt we were the much better side, but we lost our concentration at the beginning of the second half and I thought we'd moved on from that to be honest," said Rodgers, whose side pulled one back through substitute Luis Suarez.
"I thought we were just lazy - that is the easiest way to describe it. Just lazy in our play and loose and sloppy. It is as simple as that.
"In that opening period (of the second half) we didn't do what I call the dirty bit.
"In the first half we earned the right (to be in front) - we pressed the ball, got tight and then showed our quality with the ball.
"But at the beginning of the second half we didn't do that, and before we knew it, we were 3-1 behind."
When asked about Di Natale, Rodgers said: "The guy has qualities, there is no getting away from it.
"It was a very good finish for the first goal. With the third I think we gave him a wee bit too much time, but he is a quality player."