Nicholson eyes Dons stay
Jake Nicholson has refused to rule out an extended stay at AFC Wimbledon after signing for the League Two side.
By Sam Pollock
Last Updated: 21/02/14 4:17pm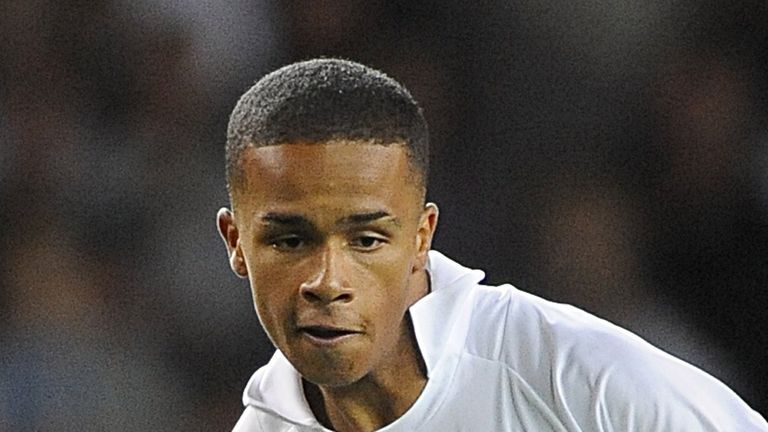 Jake Nicholson has refused to rule out an extended stay at AFC Wimbledon after signing for the League Two side.
The 21-year old impressed during a trial at the club and after a string of injuries, the Dons new boy is hoping to rebuild his career at Kingsmeadow in what will be fresh start in English football.
Nicholson said: "I'm very happy. It's a great opportunity for me. Obviously I've been on a bit of a low since I left Spurs but finally happy to be back in English football. I appreciate the value of the club, everyone knows who Wimbledon are.
"I wouldn't say that I'm coming here just to play games and then to move on. I could be here for a lengthy period. You never know what's going to happen in football.
"I just want to get back playing and show everyone my ability. Wherever football takes me, it will take me."
It's been a drastic fall from grace since leaving Tottenham Hotspur, where he made one appearance for the Premier League side in a Europa League tie against Hearts in 2011, but the former England Under-19 international insists he never thought about quitting.
"I would never say I wanted to quit," he added. "It was hard because obviously I was a bit disillusioned by it all.
"I can only thank my fiancée who keeps me strong on a daily basis. No matter how hard the circumstance is, you've got to stay mentally strong.
"I need to keep my head down now, stay humble and surround myself with the right people."
The midfielder also feels he's had to deal with false promises as he attempted to come back from injury after being released in the summer.
"I think I've learnt not to trust a lot of people because you get sold a huge heap of lies," said Nicholson. "When I left Spurs, I wasn't with an agent so people were saying I can get you this and I can get you that.
"You know I've got a family myself, my little girl and my fiancée at home, so it was cool just sitting by the phone waiting for calls. But the calls didn't come and it was getting pretty annoying."
Nicholson subsequently joined Morton, but left the Scottish club last month having made just five appearances.
"The opportunity arose to go up there and play games. I was wanted and contacted by a few people and there was nothing happening down south so I went up there to get fit, to play games and to see what happened of it.
"I would never speak badly about Morton because they didn't do anything wrong. They wanted me at the time and I wanted to go and play games because football is my job.
"Ideally in my mind, coming off the back of Tottenham, I wanted to play at a higher level but sometimes you've got to start from the bottom to get back to the top."
Now the midfielder is back in England having impressed playing for Wimbledon's development team during the past two weeks.
"Fortunately enough I've had a bit of luck. I've come in to contact with Simon Dent at Roar Global whose help me get this opportunity.
"I played against Neal Ardley a few times when I was at Spurs because he used to be Cardiff's youth team manager.
"Now I'm at Wimbledon I'm going to work every day like it's my last. I'll be training everyday like it's a cup final to get in to the starting XI and when I do get in the team, play like it's my last game to stay in there. That's my mentality at the minute.
"I've always come off the back of people saying that I haven't got any experience so I'm going to show people I can get game time with my ability.
"I'm just thankful that they've both come to terms and given me the opportunity to be back in English football."
Jake Nicholson is represented by ROAR Sport @ROARSPORT1