Dannie Bulman wants people to stop talking about 'little Crawley'
Dannie Bulman is hoping people will stop talking about 'little Crawley' as the club make their mark in League One.
Last Updated: 17/09/12 2:37pm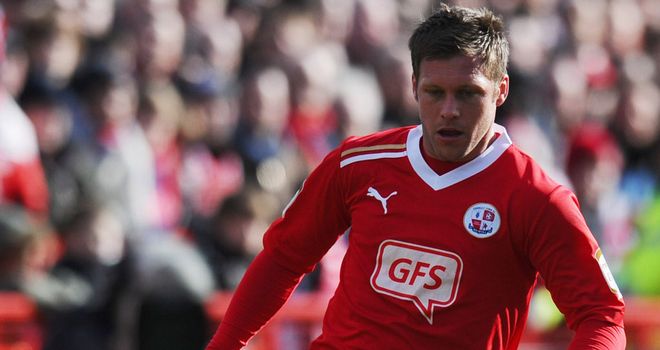 Crawley celebrated their debut season in the Football League by winning promotion from League Two last term and are already making an impact in the third tier.
A 2-1 win at Preston North End on Saturday lifted Crawley up to fourth in the table following four victories from their opening six matches.
Bulman admits it is too early to be talking about another promotion, but the experienced midfielder is eager to change perceptions of Crawley.
"Staying in the division is our aim for this season and then once we pass that point mark we will see where we can end up," Bulman told Sky Sports.
"It is only a matter of time before people stop talking about little Crawley. I don't think anyone outside of Crawley would have thought we would be where we are in the league.
"We showed by bouncing back from the 3-0 defeat to Portsmouth with a win at Preston how professional we are. It shows what good backroom staff and manager we have too as well as a decent squad.
"It is too early to set targets as we are too professional. After each game it is all about recovery and focusing on the next game."
The 33-year-old also praised the sense of camaraderie within the squad which has been maintained since Richie Barker took over as manager.
Bulman added: "Team spirit is very strong. We all get along in the squad and the team bus is always buzzing as is the changing room with plenty of banter flying about.
"If you look at our team we have not got any individuals that will showboat or muck about. We all work hard for each other. We all know each other's jobs on the pitch and we are happy to dig each other out if we need to."