Beware Eredivisie
With the names of Wilfried Bony and Ola Toivonen thought to be high on the shopping lists of several Premier League clubs, Matt Stanger offers a word of warning to those blinded by impressive goal-tallies accrued in the Eredivisie
By Matt Stanger
Last Updated: 18/06/13 10:44am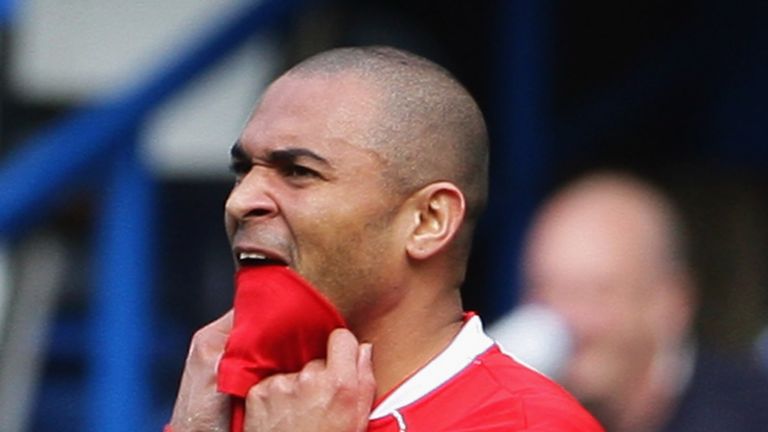 As Premier League clubs weigh up moves for Vitesse's 31-goal striker Wilfried Bony and PSV's Ola Toivonen they would do well to remember the maxim 'buyer beware'. On goalscoring records alone there is plenty of evidence to suggest that both players could make the step up to England's top flight, but it's a prominent quirk of European football that attacking exports from the Eredivisie are enormously hit and miss.
Although Bony was crowned the Eredivisie's top scorer in 2012/13 this achievement is a poor indication that high standards can be replicated in a tougher league. The roll call of previous golden boot winners over the past decade emphasises the need for caution with Mateja Kezman, Dirk Kuyt, Afonso Alves and Mounir El Hamdaoui all leading the scoring stakes in Holland before seeing the goals dry up after big-money moves abroad.
Bjorn Vleminckx, the 2011 top scorer, even failed to maintain his form after taking a step down to Belgian's Jupiler Pro League, while 2012 success stories Bas Dost and Luuk de Jong have seen their careers stall since joining Wolfsburg and Borussia Moenchengladbach for £6m and £10.5m respectively last summer.
This is not to say that free-scoring Bony will definitely be a flop if he moves to England or that Dost, who has been linked with Sunderland, and De Jong cannot recover from poor seasons, but there is clearly a need to look beyond simple statistics when scouting players in the Netherlands. For every Ruud van Nistelrooy there is at least one Afonso Alves, with huge fees frequently wasted on players who struggle to adapt to a new challenge.
Of course, this concern is not exclusive to players from the Eredivisie, but the contrast between players' star turns in Holland and dire displays elsewhere is starker than in any other European league. It would seem that for many Eredivisie strikers, the opposite is true of the Dutch phrase 'Na regen komt zonneschijn' (after the rain, the sun will shine) as record-breaking feats in Holland remain the highlight of careers that fail to deliver on early promise.
Alves, in particular, is a memorable flop in the Premier League, making a mockery of his £12m fee during his brief spell at Middlesbrough. As the club circled the top-flight drain in 2009, Henry Winter wrote in The Telegraph: 'Brought in from Heerenveen, Alves lacks the toughness to survive in the Premier League, a division far more physical than Holland's Eredivisie. More intensive scouting of Alves might have raised doubts about his suitability to English Rollerball. Smaller of frame, Juninho had a bigger heart and therefore blossomed at Boro.'
The reference to Juninho underlines that size and strength are not a pre-requisite to succeed in England - as David Silva and Juan Mata have demonstrated in recent seasons - and Eredivisie imports have arrived in all shapes and sizes. But Alves, a huge bulk of a striker, was perhaps complacent following his stunning record for Heerenveen, while the pocket-sized Kezman could argue that he wasn't given a fair crack of the whip after becoming Jose Mourinho's first signing at Chelsea.
Although it is important to consider individual circumstances when evaluating why a player may have lost their way after leaving Holland, the striking consistency in the polarised success of Eredivisie forwards cannot be ignored. There is a remarkable balance of players falling into one of two distinct categories - success or failure - which serves as a clear warning to prospective buyers.
After landing in Europe at PSV, both Romario and Ronaldo never stopped scoring, even after climbing the ladder to Barcelona, while Van Nistelrooy and, more recently, Luis Suarez are further examples of strikers who adapted to tougher leagues with relative ease. But what about Nikos Machlas, who lasted only six months at Sevilla after leaving the goals in Amsterdam, or Mido, who retired last week after finally giving up on ever rekindling his form at Ajax?
One of the few players who resides somewhere in the middle of the polarised landscape is Dirk Kuyt, who scored more goals for Feyenoord in half the number of games he played for Liverpool, but still adapted to the Premier League effectively by becoming a tireless wing-forward. The same could be said of Dennis Bergkamp, who never repeated his goalscoring form at Ajax but became one of the greatest support-strikers the game has ever seen.
It is clear that the step up is simply too great for some strikers, either in terms of ability or the pressure that comes with a big move to a foreign league. If we look at the issue in reverse - players moving to Holland - then the goalscoring form of Graziano Pelle and Jozy Altidore last season - outliers in their careers - further emphasises the higher standard of the top divisions in England, Spain, Germany and Italy.
There is no simple answer to the questions Premier League clubs face as they consider moves for Bony and Toivonen this summer, and if they could crack the code of what determines success and failure for Eredivisie attacking exports they would be the envy of Europe. The Netherlands has long been a breeding ground of raw attacking talent, but making sure you pick the best product is not an easy business.