Deal or no deal?
Sky Bet use the latest transfer odds to determine the likely outcome of several mooted moves.
Last Updated: 28/08/13 2:33pm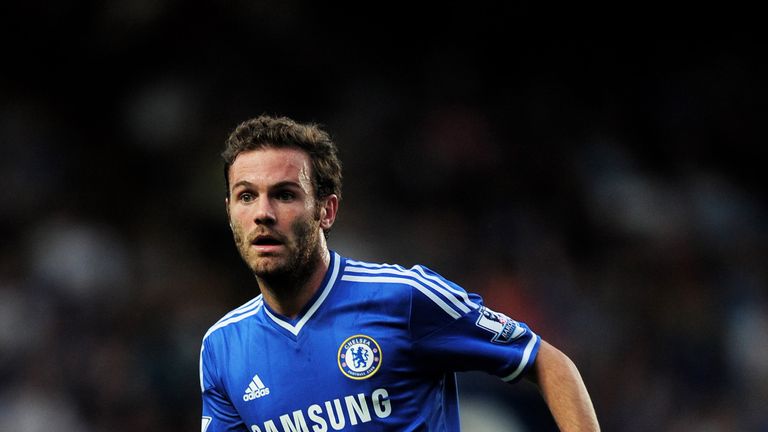 With the transfer rumour mill about to reach overdrive in anticipation of next week's deadline, Sky Bet analyse the likelihood of the biggest transfer sagas of the summer going through.
While Rooney was reintroduced to the United XI, Mata was left on the sidelines by Jose Mourinho again, leading to questions over how highly the Spaniard is rated by the 'Special One'. The playmaker was arguably Chelsea's best player last season but has been subject to speculation throughout the summer. Mourinho's insistence on him staying seems to have put off punters from backing him to leave, while there's a lack of a clear suitor, with Manchester United 7/1, Atletico Madrid 8/1 and Tottenham 9/1.
Verdict: No deal
Wayne Rooney's performance against Chelsea on Monday night could be looked at in two ways. Either he was showing the home fans that he is still prepared to give his all when he pulls on the red shirt, a motive they seemed willing to believe, or he was encouraging Chelsea to up their offer and seal the deal before the deadline. Punters believed the former, backing him in to 1/8 to stay, pushing Chelsea's price out to 4/1. With United reluctant to sell to their direct rivals, Arsenal (14/1 outsiders for the title) have come in to just 8/1 to beat Chelsea to the signing.
Verdict: No deal
Like Wayne Rooney, Suarez had been odds-on to leave for the majority of the summer but that has also changed now. Having looked his most likely destination as a first and then second bid came in, Arsenal have drifted out to 16/1 with an improved third offer looking unlikely amid Liverpool's lack of willingness to sell to another English club. Whether they would consider a significant bid from Real Madrid remains to be seen and we considered them the 7/2 favourites to secure his services, but it is Anfield where he is odds-on to be come September 3.
Verdict: No deal
Sky sources suggest Gareth Bale "will not return to Tottenham" and that is reflected in the betting odds, with the Welshman now 9/1 to stay at White Hart Lane. Whether Spurs chairman Daniel Levy's claim that a rival bid had been lodged was a plot to secure more money from Madrid is as much of a mystery as the identity of the other club, but Bayern Munich, Chelsea, Barcelona and Manchester United all had their odds cut this week with punters lumping money on each. However, Madrid have been odds-on favourites for some time and are currently 1/14, suggesting it's only a matter of days before the deal is done.
Verdict: Deal
It's public knowledge that Barcelona have approached Chelsea on more than one occasion this summer over the availability of David Luiz. The Blues rejected at least one bid but seemed willing to negotiate if the price was right. As far as Chelsea were concerned, Luiz is of much greater value than the Catalan club deem him, bringing an abrupt halt to talks. New Barcelona boss has since claimed he does not now plan to buy another centre-half, which has pushed Luiz's price out to 4/1 to move there, while he's 1/5 to stay at Stamford Bridge.
Verdict: no deal
The towering midfielder added an eye for goal to his more obvious attributes last season, with an 11-goal haul prompting punters to back him to join a series of top sides. A release clause of £24million added fuel to suggestions but Roberto Martinez has since revealed that it expired at the start of August. However, Manchester United are still odds-on to sign him with David Moyes expected to return with a second bid for the man who served him so well at Goodison Park.
Verdict: Deal
Whether Samuel Eto'o can still cut it at the top is anyone's guess, but his former boss at Inter Milan Jose Mourinho certainly believes he can do a short-term job for Chelsea. The Blues face competition from Inter Milan but the Serie A side are 6/1 to re-sign the Cameroonian this window, with Chelsea clear favourites at 1/5. If given the choice, the 32-year-old would surely pick London to add yet another household name to his glorious CV, as well as the prospect of winning the Premier League on top of his La Liga and Serie A medals.
Verdict: Deal
We greet bets for Ronaldo to join United with warmth given how little substance there seems to be behind the suggestions of him returning. Even 10/1 looks short but it's a price that still seems to attract money, presumably from easily excitable fans. Suggestions that Ronaldo is irked by the bid for Bale eclipsing his world-record transfer fee seems unlikely, while it remains to be seen who could match his astronomical wages.
Verdict: No deal
The left-back had been a short price to follow Moyes to Manchester United with Patrice Evra linked with joining big-spending Monaco. However, with that talk muted and a bid from the Reds flatly rejected, United have drifted out to 7/4 to sign the 28-year-old.
Verdict: No deal
Odds subject to change, click here to see all Sky Bet's Transfer Specials.