Jose the real winner?
While there's still a week to go, Chelsea already look like the winners of the January transfer window. Nick Miller believes Jose Mourinho has played a blinder having brought in £55million for two players who weren't getting a sniff, while strenthening with Nemanja Matic and Mohamed Salah
By Nick Miller
Last Updated: 28/01/14 2:52pm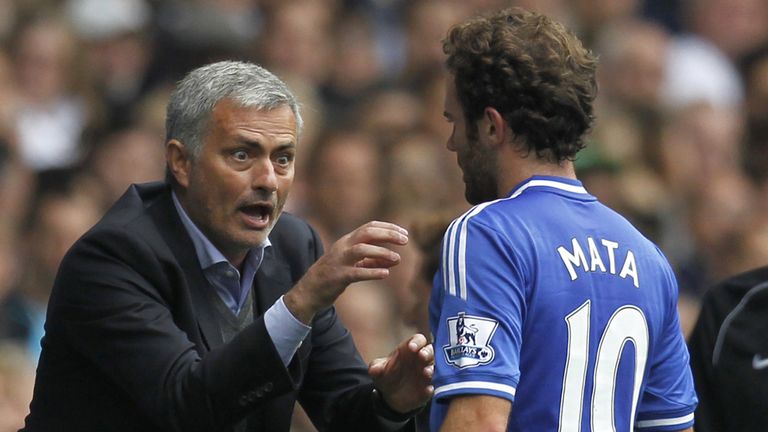 Jose Mourinho's default facial expression is smug. He's a man who was pretty pleased with himself even before he had plenty of things to be pleased with himself about, but he sort of gets away with it because, well, he really does have plenty of things to be pleased with himself about.
One of those things is Chelsea's business in this transfer window. While there is still a week to go, and someone could pull something extraordinary and Julian Draxler-shaped out of the bag, they look to be the big winners of January. Admittedly there isn't a huge amount of competition given that, at the time of writing, nine clubs haven't signed anyone, and five of the remaining 11 have only made additions on loan. Well, four if you consider Carlton Cole to be a proper signing for West Ham.
Manchester United's purchase of Juan Mata clearly gives them a massive creative boost and could give them what psychologists are already dubbing The Ozil Effect, and any month when the deadweight in the shape of Anderson is cut loose has to be considered a success, but there are still several deficient areas of their team yet to be strengthened. United's is a squad that requires major surgery, surgery that cannot be completed in one month.
Chelsea, on the other hand, have recouped a whopping £55million on two players, Mata and Kevin De Bruyne, who weren't in Mourinho's preferred first team and had started 13 league games between them this season, which when put it like that looks like an act of financial wizardry that knocks Daniel Levy turning a profit on Mido into a cocked hat.
And passing them in the Stamford Bridge swivel doors are Nemanja Matic and Mohamed Salah, players who are much more Mourinho's glass of Sagres. While paying the thick end of £20million on a player Chelsea threw into the David Luiz deal like a set of training bibs three years ago isn't exactly sound financial planning, he fills one of the few holes in this Chelsea side. The other is up front, and as Mourinho explained this weekend, you don't often find a centre-forward of the class Chelsea need in January. In any case, they have only been out-scored by Manchester City and Liverpool this season, so they're not exactly struggling for goals.
While Oscar was his usual serene self and scored a magnificent goal as Chelsea knocked Stoke out of the FA Cup on Sunday, Matic's performance was the most striking on the Stamford Bridge pitch. Matic has an ease of touch and an appreciation of which is the most intelligent pass to play in any one situation that make him perfect for Chelsea. It's up to you how much you read into stuff like this, but he he had a highly impressive 89% pass completion rate - mostly short, relatively conservative passes, but in a team that has so much creativity elsewhere, a player like him is required. Combine that with his size and strength, and it's fair to say that Chelsea have got themselves quite a player.
Salah as well looks to be what Mourinho wants and what Chelsea need. Observe, if you will, Mourinho's assessment of the Egyptian winger before his signing was confirmed:
"He's young, he's fast, he's creative, he's enthusiastic. When we analysed him he looks the kind of humble personality on the pitch, ready to work for the team and to work and to adapt himself to a new life."
Fast, enthusiastic, hard-working - he might as well have just said 'He's not Juan Mata'. Mata of course is a brilliant player, but Mourinho is building a slightly more dynamic, more direct Chelsea, and the likes of Salah, Willian and Andre Schurrle are more suited to that idea, and of course they already have subtle skills with Eden Hazard and Oscar.
In both a financial sense and to equip Mourinho with the tools he needs to win the title, January could barely have gone better for Chelsea. Now to actually play the rest of the football.