Is Loic Remy the right fit for Liverpool?
With Loic Remy set to join Liverpool from QPR, becoming Anfield's fifth summer signing, Sam Drury looks at where the Frenchman might fit in and what he can add to Brendan Rodgers' side...
Last Updated: 25/07/14 3:09pm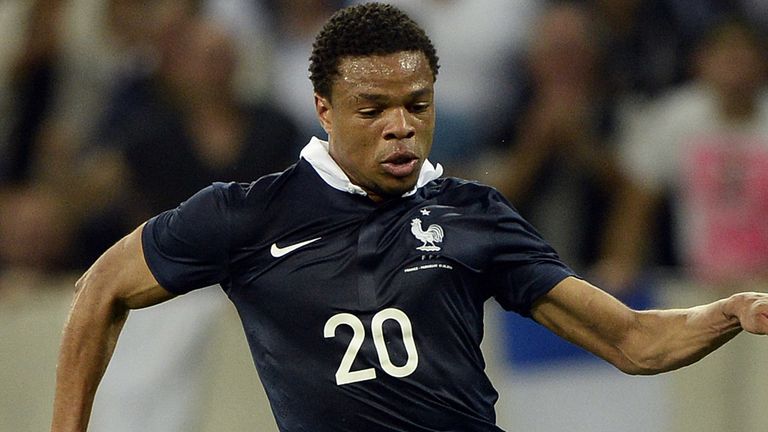 A hectic summer at Liverpool continues. While it is the departure of Luis Suarez that has made the most headlines, the club have wasted no time getting players in as they plan for life without the Uruguayan with Loic Remy set to become the club's fifth summer signing and the promise of more to come.
Of course, there can be no direct replacement for a player like Suarez, but, as a striker, Remy will doubtless have to put up with comparisons to the former Kop favourite. However, the truth is the Queens Park Rangers and former Marseille forward is one of a number of players added to Brendan Rodgers' squad with the aim replacing the various components that Suarez brought all by himself.
He is effective. He has the scoring touch and is able to fill in several attacking positions. He also has pace and gives us the opportunity to have different attacking options.
Didier Deschamps on Remy
In Remy's case, what he will be expected to bring is goals - pure and simple. His game outside of the box in terms of passing, creativity and hold-up play clearly cannot be compared to Suarez, but when it comes to putting the ball in the back of the net, while still perhaps a level below Suarez, he is at least 'in the conversation', to quote Brendan Rodgers.
On loan at Newcastle United last season, the Frenchman scored 14 goals in just 26 games in a team that appeared almost disinterested from January onwards. It is a respectable return and in a team that creates as many chances as Liverpool did last season, that tally and his minutes-per-goal record of 150.21 could well improve, especially when you consider that his shot conversion rate (21.54 per cent) was better than both Suarez (20.39%) and Wayne Rooney (20.99%) last term.
One of Remy's main assets, and almost certainly a reason Liverpool moved for him, is his pace. The speed of the Anfield club's side was very much noticeable last season as they harried opposition high up the pitch before breaking rapidly through the likes of Daniel Sturridge, Raheem Sterling and Philippe Coutinho. It is not difficult to see Remy fitting in with such moves with his pace matched by some intelligent movement, although he may need to work on the timing of his runs having been caught offside on 32 occasions last season.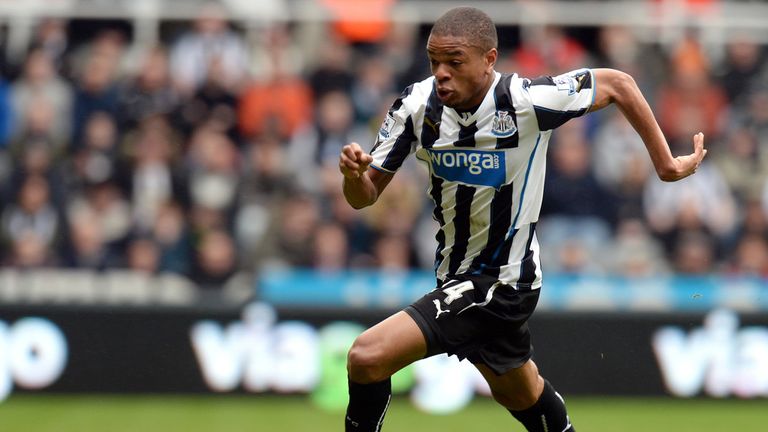 Although he may well have the attributes to compliment Liverpool's style of play, the question of where Remy will fit in to the system – if at all – is less clear. The 27-year-old is helped by being able to play in more than one position, something of a prerequisite for new signings under Rodgers, as the assumption, and it seems a safe one, is that Sturridge will now be Liverpool's lead striker.
Remy's versatility was praised by France boss Didier Deschamps last autumn and his description of the qualities he brings and the role he could play for the French national team seems likely to be very similar at Liverpool.
"He is effective," said Deschamps. "He has the scoring touch and is able to fill in several attacking positions. He also has pace and gives us the opportunity to have different attacking options."
Last season, Rodgers used a number of formations with the second half of the campaign seeing the Merseyside outfit predominantly employing a 4-3-3 or a 4-4-2 diamond system. The latter worked well for Liverpool and was used to great effect in wins away at Manchester United and Southampton, in particular, but was seen predominantly as a way of fitting both Sturridge and Suarez into the team without having to shift one of them out wide.
Certainly Rodgers has shown himself to be adaptable with his tactics, but the 4-3-3 that helped to vanquish both Everton and Arsenal is supposedly his favoured system. If that is indeed what he opts for then that would leave Remy as either a backup for the England frontman, or in a battle with Sterling and new signings Adam Lallana and Lazar Markovic for one of the wide berths - and that is without mentioning 18-year-old Jordan Ibe, who has so impressed in pre-season.
Of course, having switched formation on numerous occasion between and even during games, and with the prospect of challenging on four fronts in 2014/15, the chances are Remy would get his fair share of opportunities from the start. Given that he failed to register a goal in his four substitute appearances last season perhaps that is just as well for Liverpool.
Whether those starts come in a front two alongside Sturridge or Rickie Lambert, as a lone striker or wide in a front three, Remy has shown himself to be a capable performer and in the Premier League, too.
Too much is made of players being 'Premier League proven' – ultimately, the best players' quality will shine through – but the fact that little, if any, time to adapt to the league and the country will be needed is one less thing for player and club to worry about.
Questions have been raised over his attitude and, given the emphasis that Rodgers puts on team work and the character of his players, Remy may be viewed as an odd choice for Liverpool and it remains to be seen whether the France international would buy into the Liverpool boss' plan. It is worth noting, though, that there were similar concerns when Daniel Sturridge joined.
The past 18 months have shown that portrayal of the ex-Chelsea man to be wide of the mark and the hope will be that Remy could similarly dispel any notions of him being a selfish player. Given the way Liverpool have looked to press teams high up the pitch, Remy would certainly be expected to contribute to the team's defensive effort in that sense and is sure to be made aware that it is well worth putting in the hard work, given that the alternative is getting plenty of time to rest while sat on the bench.
If Remy could manage that and hit the ground running as he managed at both of his previous clubs in England then there is no reason that he could not be a very useful addition to the Rodgers' squad. He is not Suarez and expecting a similar output from him would be highly unrealistic, but, for just £8.5m, Remy could well turn out to be a valued cog in Rodgers' machine.