Harry to Bale
Paul Smith tells Sunday Supplement that Spurs believe Harry Redknapp will leave
Last Updated: 01/04/12 12:28pm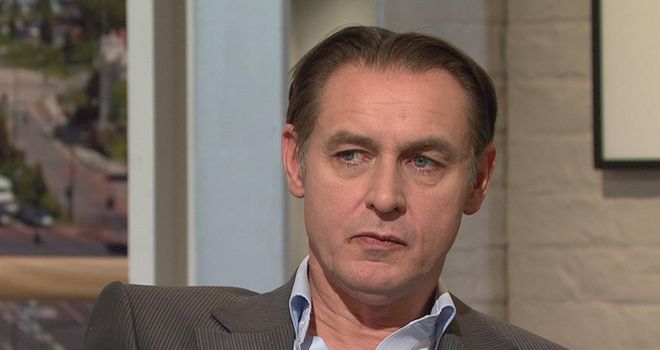 Tottenham are "resigned" to Harry Redknapp leaving the club to become England manager, according to The Sun's Paul Smith following his exclusive interview with Gareth Bale.
Spurs have made strong noises about retaining their manager despite Redknapp being overwhelming favourite to be appointed as England's next manager. However, McCarthy says Bale believes Redknapp should and will leave the club.
"The impression that I get is that they are resigned to him going," he told the Sunday Supplement. "Harry has as good as decided to go.
"It is difficult to comment on other players but from what Bale said he was very open and honest about it. He said, "You can't stand in the way of Harry, it is a dream job and probably come at the right time, he's the right manager and he should go because that is what he wants".
Smith said: "He (Bale) said when it came to him, if Tottenham accepted a bid and Barcelona or Real Madrid came knocking at the door, it is the dream move for a player. They are the two clubs you would want to play for.
"In respect to Harry I think there is a real indication that he will go, it is just a question of timing."
The Spurs star has been subject of persistent criticism this season for diving but Smith praised his honesty in talking about the issue and sympathised with his fears of getting injured.
Smith said: "He is a very good talker and quite mature and he looked at the situation with the diving and he just turned around and said to me, "look I'd rather take criticism for diving that get seriously injured".
"Basically what he was saying was that he has had to alter his game because last season he was going down the wing and three players would come at him and, he said, they would do anything.
"One thing that I liked was that he doesn't whinge about it or complain. He said, "This is football, this is life. Now what I have to do is adapt".
Smith added: "He (Bale) said, "I am not going to risk serious injury" and he used the analogy, saying, "If a car was coming towards you would you stand in front of it? You are going to get out of the way". And I think that he is right."