Jamie Redknapp says Harry can save QPR from the drop
QPR can survive the drop if Harry Redknapp can build up the players' belief, says son Jamie.
Last Updated: 28/11/12 1:57pm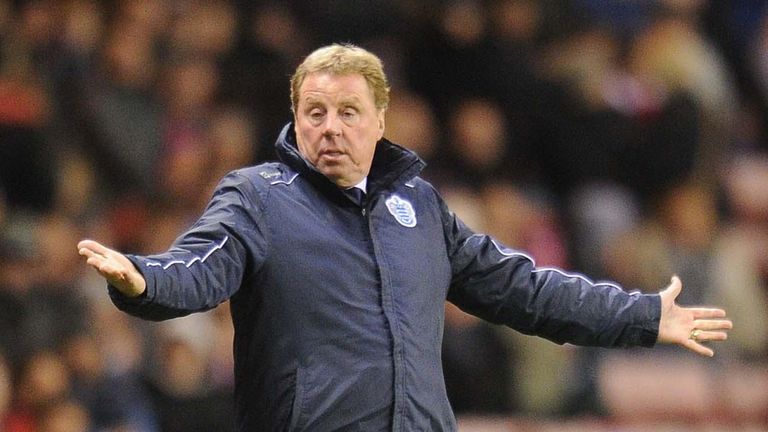 Rangers drew 0-0 with Sunderland in Redknapp Snr's first game in charge of the club but they remain bottom of the table, eight points adrift of Aston Villa in 17th.
However, Jamie believes the squad will grow in confidence and belief under his father's guidance and that the players are capable of closing the gap.
"It is probably the biggest task he has had in his career but you have seen that they do have quality at QPR," said Jamie on Sky Sports.
"In my opinion when he took over at Tottenham they were in a false position - they had so much quality in that team.
"But we have seen they do have quality in the team but they have only got two points from eight games. But it is like anything though, you need to get a bit of confidence and a little bit of belief.
Power
"For Sunderland he picked a team with power in the midfield - Diakite, Mbia and Granero look solid. They looked difficult to beat and I think that is something that they have to address because they have not won away from home in over a year.
"They have to go and get results away from home. I know he is talking about making Queen Park Rangers a fortress but you still have to pick up points away from home if you want to stay in the Premier League.
"I think they have some tough games to come and Saturday is a key game - at home to Aston Villa. I think that is really going to be a big game for both sides. I think Aston Villa will believe that if they can win this game that will catapult them up the league, on the other hand if QPR get three points then they believe they will bring Villa further back in."