Augsburg coach Markus Weinzierl continues to enjoy the full support of his club
Augsburg coach Markus Weinzierl continues to enjoy the support of his club, even after the 2-0 defeat to Bayern Munich.
Last Updated: 09/12/12 12:57pm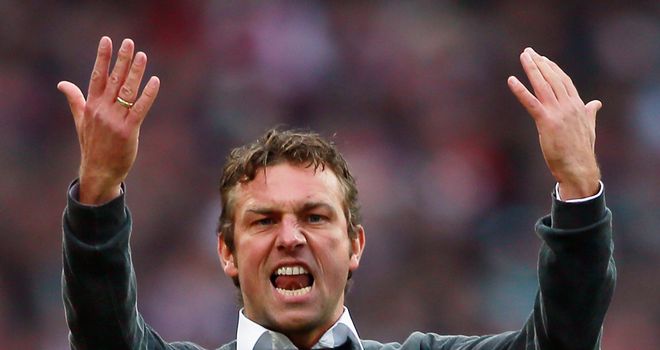 Ten points now separate Augsburg from the safety line with one game to go before the midway stage of the season, but Weinzierl still sits firmly in the saddle according to the club's general manager Jurgen Rollmann.
"Markus has our full support," he said on Sport1 television. "He has been very unfortunate in recent weeks.
"We have had huge injury problems while the new signings have not really hit it off.
"Any other coach would have had the same problems to contend with."
Rollmann is hoping to be able to give Weinzierl a broader squad for the second half of the season, although he has already received two prominent snubs.
"I have made cont act with Brazzo (Hasan Salihamidzic) and have also called Andreas Hinkel, but he has other plans," he revealed.
"We are all prepared (for the transfer window), we just now need to complete negotiations."
Only goal difference is keeping Augsburg off the foot of the table ahead of local rivals Greuther Furth, who they face next weekend in their final Bundesliga game of the calendar year, with Weinzierl still pulling the shots.