Tobias Werner signs contract to stay with Augsburg until 2017
Augsburg striker Tobias Werner has expressed his delight at signing a new contract to stay until 2017.
By Thomas Zocher
Last Updated: 18/10/13 9:52pm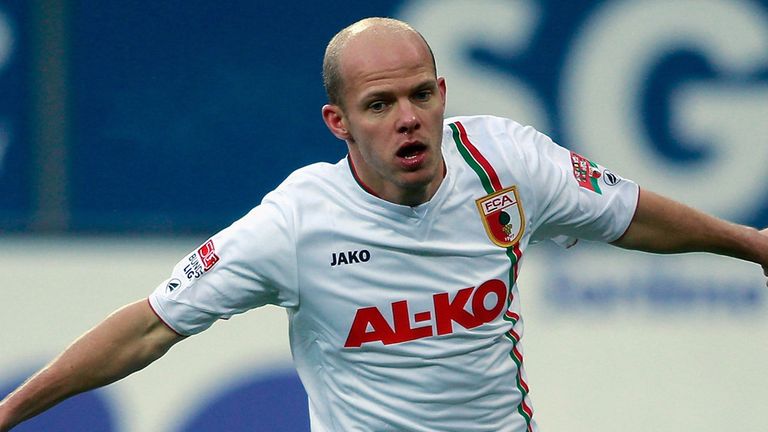 Werner joined Augsburg in 2008 from Carl Zeiss Jena and was part of the squad which helped the club win promotion to the top flight in 2011 for the first time.
Though he has not been a regular starter this season, the 28-year-old remains a key member of the squad and he is happy to be staying at Augsburg.
"I have never denied I am very much delighted to be at FC Augsburg," Werner told kicker-Sportmagazin.
"Me and my family like being around here. We have all made great sporting progress through the years I have been with FC Augsburg."
The club's general manager Stefan Reuter added: "Tobias Werner is a fundamental part of our first-team squad.
"He has been with the club all the way through those recent five great years and he is full behind the club, the city and the Augsburg region as well. We are happy he stays on."