Coupe de France final: Evian's Olivier Sorlin ready to face Bordeaux
Evian's Olivier Sorlin is preparing for one of the biggest games of his career in the Coupe de France final.
Last Updated: 30/05/13 4:45pm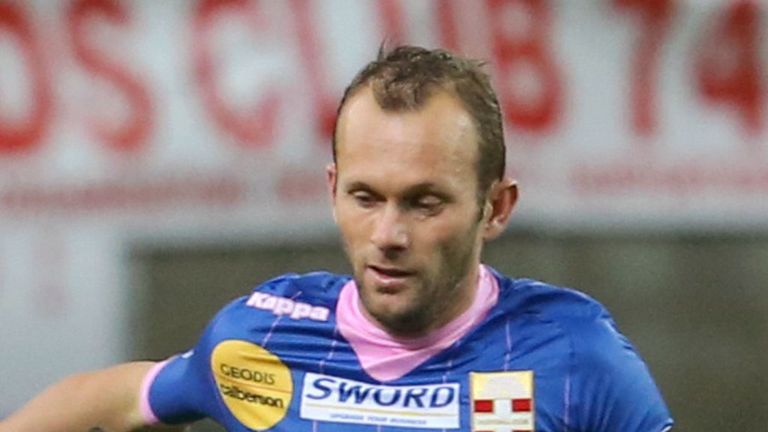 Evian's path to the final has seen them knock out Ligue 1 champions Paris St Germain at the quarter-final stage and ease past Lorient 4-0 in their semi-final earlier this month.
The winners of the Coupe de France will secure a place in next season's Europa League tournament, but for the 34-year-old midfielder, finishing the season with some silverware at the national stadium would be the perfect finale.
"It is a mythical stadium," Sorlin told etgfc.com. "France won the World Cup there and we do not have many players who have played a final so it's a bit special."
Evian spent most of their second season in the top flight battling for survival and eventually finished in 16th place, two points clear of the relegation zone.
Sorlin thinks the Coupe de France helped them to stay fresh in the league through difficult periods with morale-boosting wins, and winning the competition after staying up would be the cherry on the cake.
"Enough people told us that the second season (in Ligue 1) is the most difficult and that was the case," Sorlin said.
"The Coupe de France allowed us some time to do well and revive us in the league. The aim of the club was survival. That has already been achieved and if we manage to win the final it would be a great season, even beautiful.
"I think everyone is aware of how lucky we are today. We suffered all season so we must do everything to win the final and finish the season in style."
Meanwhile, Bordeaux manager Francis Gillot does not believe the pressure of playing in a final will affect his squad.
"They have a lot of experience," he said.
"Most of my players have already played at the Stade de France. I think the pressure will not be a problem for us. It is important not to play the game in your head 24 hours before. We must take the game as it comes.
"The main thing is that we play with our qualities."