Evian striker Saber Khelifa linked with Southampton and West Brom
Saber Khelifa is keen on a move to England or Germany, but is happy to let Evian have a 'big say' about his future.
By Giscard Gourizro
Last Updated: 05/06/13 12:52pm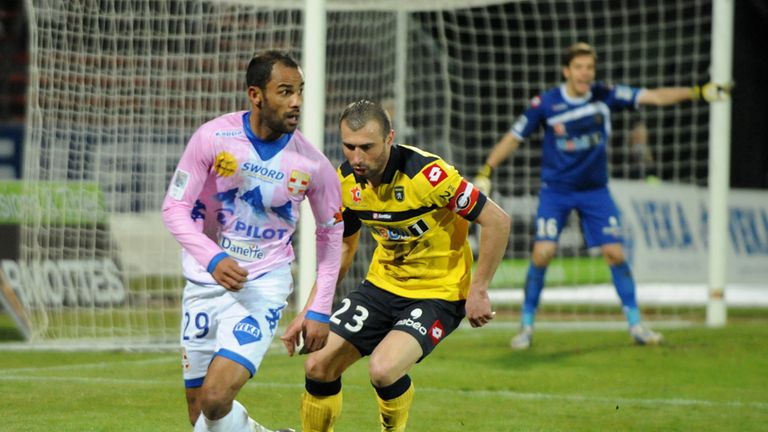 Khelifa, who scored from inside his own half against Nice last month, has been linked with a summer move to either Southampton or West Bromwich Albion.
Reports have claimed that the Premier League duo are willing to offer €4million (£3.4m) for the Tunisia international, with Evian hoping to recoup €6million (£5.1m).
The 26-year-old has played down a potential move to Marseille after confirming he wants to play in a different league if he leaves Evian this summer.
"I want to improve," said Khelifa. "I want to move away from France. Evian has been good to me, but everyone wants to go to the top.
"The French league is good, but the English and German leagues are very attractive to the modern player. I am no different to that.
"The Premier League for me is the best league in the world. I want to play there one day. I am leaving my agent to do his work.
"Marseille? The interest is more in the papers than concrete. They are the biggest club in France, so they will turn your head, but Evian has been great to me and they will have a big say on my future."