Weary travellers
g a midweek international break, all eyes are back on the Premier League with plenty of food for thought for Sky Sports Fantasy Football managers
Last Updated: 08/02/13 4:15pm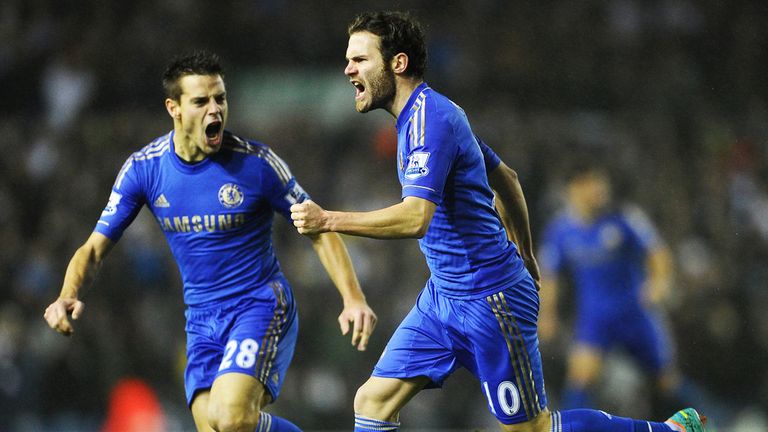 With players returning from the African Cup of Nations in dribs and drabs and Premier League stars having travelled as far as Qatar for uncompetitive outings on Wednesday, be wary of the potentially jaded.
Arsene Wenger has warned of a potential Jack Wilshere burnout, but as the Arsenal midfielder merely travelled within his own city of residence, I'd be more concerned about the club's new left-back Nacho Monreal (£6.0m).
The Spaniard made an impressive club debut against Stoke last week, but then endured a gruelling return flight to Qatar to represent Spain against Uruguay, only to play 12 minutes for the world champions.
Likewise, Santi Cazorla, the game's second most-picked player, travelled and played 70 minutes in their 3-1 win, while Liverpool's Luis Suarez played the full 90 for the defeated South American champions. Transfer the striker at your peril, though, as he has until Monday to recover when the Reds host West Brom.
If you've already drafted Monreal in then it is probably worth keeping him in due to Arsenal's favourable run and Wenger's lack of alternative options.
Santi Cazorla is simply too good to leave out, although don't expect the classy midfielder to be on fire - find another captain for this weekend if he's usually your main man.
Chelsea must also soak up the consequences of Wednesday's money-spinning event in Qatar, with key players Juan Mata and Cesar Azpilicueta featuring prominently in Spain's win. The defender played the full game while Mata completed the first-half.
Again, Mata (£8.9m) is too good to transfer out of your side, but find an alternative captain if you normally rely on his services, perhaps in-form Gareth Bale (£8.8m) if you have him in your side too.
If not, be warned - Rafa Benitez has cause to rest his best player as Chelsea possess enough to overpower Wigan at home without Mata, so a straight swap with Bale may pay off.
So, who else to draft in if you want a fresh XI? Well, if you're considering shipping out £5.5m defender Azpilicueta, Robert Huth (65 points) is the same price with a marginally greater points tally, but if you can afford the underrated Pablo Zabaleta at £5.6m by all means snap up the Argentine (78 points).
Meanwhile, the likes of Emmanuel Adebayor and the Premier League's Ivory Coast contingent are back available having suffered early exits from the African Cup of Nations, but likewise such representatives may not be in peak condition both mentally and physically.
Tottenham are short of strikers as they host Newcastle, who have lost each of their last three Premier League trips to White Hart Lane, so if you're desperate for new blood, Adebayor could become a focal point of Andre Villas-Boas' team this weekend, although he may opt for a makeshift front-pairing of Clint Dempsey and Bale.